With the breakneck pace at which technology is progressing in the field of real estate (as in many others), it's no surprise that agents and brokers may feel overwhelmed with deciding what to incorporate into their marketing strategy.
Lead generation in particular can pose a challenge in the competitive real estate environment. For this reason, it's important to take a step back from time to time to remember the bigger picture—the core tactics which hold your game plan together.
Here are the 10 best lead gen strategies for a rapidly evolving real estate industry to give you the tools to keep the buyers coming in:
WHAT IS LEAD GENERATION FOR REAL ESTATE?
Before we really dive deeper into these 10 strategies, lets go through what exactly lead generation is in the realm of real estate.
Lead generation is the process of attracting and converting prospective buyers into leads with a vested interest in your company's product or service. In real estate, generating leads comes with its own set of challenges, including finding the best software and sites to use and employing various customer experience strategies.
To put it simply, the same rules of marketing that apply to a variety of industries are relevant to the field of real estate, and lead generation is a crucial element of a real estate marketing strategy.
Leveraging Positive Customer Feedback
Letting your results speak for themselves is a great way of establishing your reputation and customer reviews and testimonials accomplish just that.
Explore both internal and external options by establishing a review page on your website, sharing testimonials on major real estate platforms, and creating videos with customer feedback. Some of the best external sites to do so would be:
Additionally, a referral program can be set up for existing clients to become representatives in your network of prospects. By spreading the word about their experiences you can utilize the positive experiences of your customers to essentially serve a major PR role!
Using Real Estate Social Media to Increase Traffic and Awareness
As modern marketing has increasingly gone digital, social media image is now an indispensable component of any marketer's strategy.
Some of the most worthwhile platforms worth investing in include:
LinkedIn is the obvious choice because its geared more towards professional networking but you can attract lot of traffic and awareness with instagram and twitter. Certain instagram strategies paired with beautiful visuals and short, simple posts will keep you relevant and accessible in the every day life of any potential clients!
Facebook Ads are another cost effective lead generation method, allowing you to target existing leads in your database with the Custom Audiences feature. With regards to Facebook, creating a local group around your company can allow clients to share their experiences and give new leads an idea of what may be in store for them as homebuyers.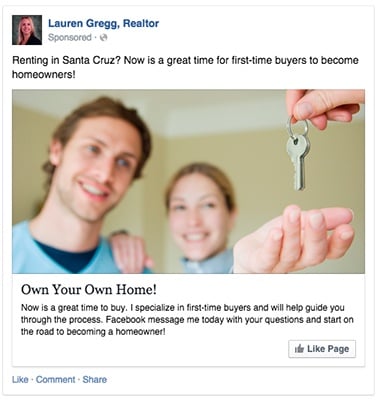 Segmenting Your Leads to Gain Insight Into Your Database
While most of the people who receive your newsletters and other promotional emails are already existing leads in your system, organizing them by various criteria will provide insight into your database as well as help with lead generation. This is where lead segmentation comes in. A few criteria by which you can segment your leads can include:
How "hot" or "cold" they are (how much they interact with your content, site, social media, etc)
Demographics (or better yet) by buyer personas
Specific behaviors ranging from singing up for your mailing list to downloading a particular e-guide
Armed with this knowledge, you can tailor all elements of your outreach for your segments: emails, educational materials, and the nature and frequency of contact with your clients.
While hot leads may need a more personalized nudge to get them on their way, cold leads may be better left on an email drip. By investing your marketing resources wisely on those most likely to purchase through segmenting, you'll reap greater benefits while saving energy or time.
Developing an Effective Video Marketing Strategy
Did you know that 73% of homeowners say they are more likely to list with a real estate agent who offers to create a video for them? At the same time, only 4% of agents put their listings on YouTube. According to MarketingSherpa, videos attract two to three times as many visitors to an agent's site, and doubles the amount of time they spend there.
Good thing there are plenty of ways to incorporate video into a marketing strategy:
Client interviews
Q&A live streams
How-to and general information videos
Agent profiles
Yearly reviews
Videos of local community events (which we will be discussing at length soon).
However the most important kinds of videos for real estate are listing videos, which show off the best sides of your listings inside and out. Below is a great example of a listing video from Remax Agent Kurt Iuli-Kensey in San Diego.
Remember that you don't always need professional equipment! A cell phone camera and a basic editing software, combined with still photography and quality voice-over narration, will be more than sufficient to create an immersive and informative experience which will capture prospects' interest beautifully.
Community Service to Establish Local Presence
As mentioned, staying on top of community events is a great way of attracting attention to a realtor's site and social media pages. But sometimes that isn't enough, so further involvement in your community is a great way to establish yourself as a local presence while creating a positive reputation around your name.
Ultimately an agent can benefit considerably from getting to know the neighborhoods in which they work and sell and establishing their local presence.
Try maximizing the ROI of these events by implementing a lead nurturing strategy!
Sponsoring local events such as park fairs or school concerts
Volunteering or helping organize charity events
Giving presentations on topics of expertise at a community college
Hosting a podcast
(If budget allows), aiming for local media coverage by pitching ideas to local reporters and buying ad segments on radio or TV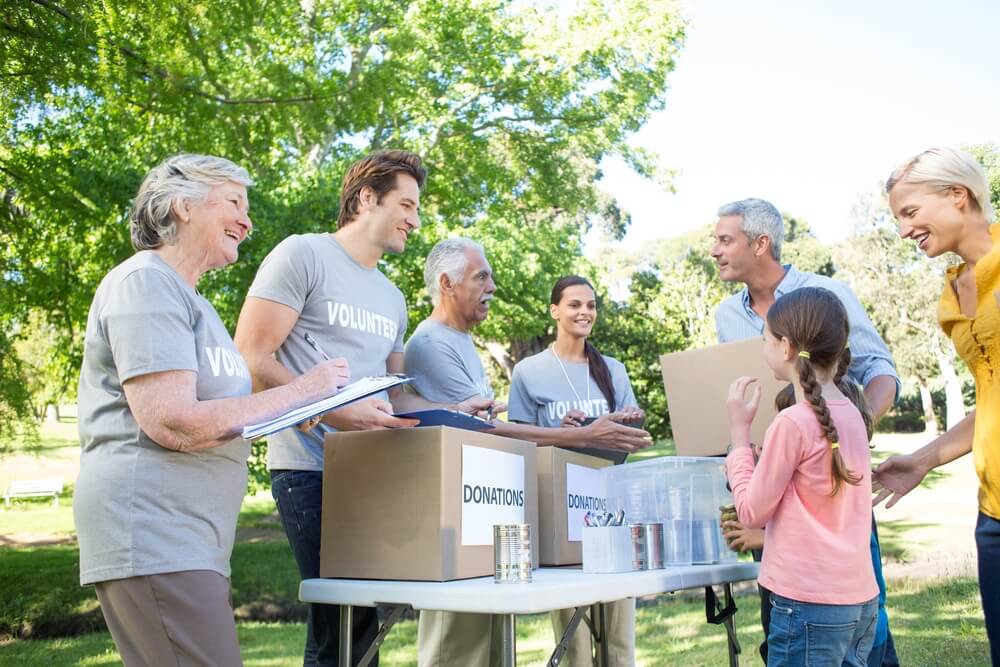 Create Content to Constantly Engage your Subscribed Leads
What type of content is most effective when it comes to engaging your subscribed leads? We came up with the 3 best ways, each focused on covering different types of information you can get out to your leads!
Newsletter
A newsletter is likely the first thing that comes to mind when you think of real estate reading material. This can be an excellent way of getting information out regularly to subscribed leads, offering insight on interest and mortgage rates alongside your best listings.
Community Magazine
A community magazine can include information on upcoming events alongside helpful real estate information and industry statistics!
Blogging
This is a solid digital resource which can be integrated as a page of your website easily. No matter the medium, the goal is to provide information that provides prospects with valuable insight on buying or selling a home in your market with a personal touch.
Personalizing Excellent Customer Service
One of the most powerful marketing tools for a real estate agent is a focus on providing the best customer service possible. This begins at the very first step of the buyer's journey. Offering a free consultation or quote is a great way to build your potential client list, and it's your job to make the process of reaching out as easy as possible for prospects.
Whether digitally, over the phone, or in person, showing them your level of investment in providing them with a personalized experience is a great way to generate further interest and encourage them to take the next step towards making a decision. In the long term, this will help you build up your reputation as satisfied clients will contribute positive reviews and references.
High Quality Content and Local SEO to Increase Search Result Visibility
High quality content will always trump content that target keywords and lacks substance. However this alone won't increase search result visibility without applying supplementary local SEO improvements and constantly updating preexisting content.
Creating High Quality Content
Content that attracts traffic and therefore increases search result visibility begins with understanding the intent behind search queries. The best way to start is by researching the most-asked question or hot topics. You can do this both through the web and by asking existing clients first-hand about their experiences, questions, and concerns.
Local SEO
Local SEO plays a key role in lead generation real estate. Some ways to improve local SEO include:
Creating Google My Business Profile
Setting up on-page local SEO signals
Starting to build links
Getting listed in online directories
Using structured data markups
Managing online reviews
Engaging with social media users
Updating Website to Increase Visibility
Old blogs tend to get pushed down on the SERP (search engine result page) by Google for a variety of reasons. Try to keep up-to-date with any content that covers time-based trends or events. Updating your website or blog with valuable content not only elevates your position as an authority in your field, but will ultimately enhance your visibility in search results
Making your Website Visually Stunning
For realtors, there's no better way to show off listings from the MLS than with an IDX (Internet Data Exchange) enabled website. IDX technology syndicates fresh MLS listings directly to the site, allowing leads to see all of the available property listings in your area from it.
Additionally, tools like Slideshare allow you to visually present the latest stats and information in real estate and offer features like lead capture forms. This means that while browsing your slides, a potential lead will be presented with the chance to enter their email in exchange for valuable content. Pop-up ads can be another valuable design element, though they need to be intuitive and non-intrusive so as not to annoy prospects.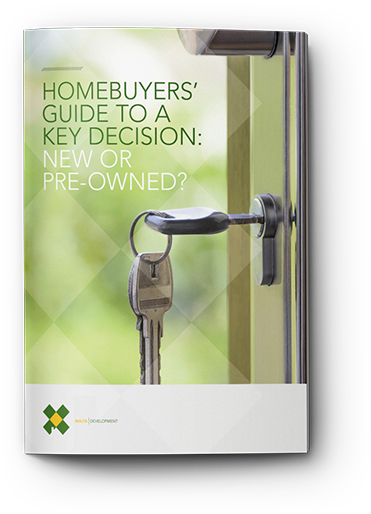 As we discussed, other features including a blog page, client testimonials, social media links, content upgrade offers, and even community news can all contribute to bringing your site together as the cornerstone of your online lead generation strategy.
Continue Printing on Paper!
It can seem like marketing is moving entirely into the digital realm—and indeed, the majority of an in-touch lead generation strategy should focus on the technological and the inbound. However, there is some value in maintaining an old-fashioned touch to your high-tech approach! Consider putting print to paper1—"just listed" and "just sold" postcards, business cards, even the occasional flyer can serve as attention-grabbers, particularly for older homeowners.
Best Lead Generation Real Estate Sites and Software
Thankfully, there is a range of online resources available for the realtor looking to draw in more leads. Three outstanding site services for real estate lead generation are:
If you're interested in knowing which aspect of real estate lead generation each is best for, check out this article!
For lead capturing tools, CRM, data collecting software, and IDX site builders check out the following places to start:
These tools can even extend past lead generation and be used to connect stages of the marketing process!
Interested in learning even more about how to create a stellar online lead generation strategy? Check out our ECommerce Marketing: Intro to Lead Generation guide.
Originally published July 11, 2019, updated May 19, 2020
Tags: lead generation