As a marketer or business owner, you're tasked with getting traffic to your site and generating leads that can eventually turn into customers. In order to generate leads you need to know how to create a lead magnet.
This blog post is part of "Your Definitive Guide to Lead Generation" blog series.
Lead magnets work by providing an irresistible offering in exchange for a potential lead's contact information. That offering can come in many shapes and forms. But what they all have in common is that they provide high actual and perceived value. Your lead magnet not only needs to be great quality, but your target market needs to percieve that it can make a difference in their lives.
So what type of lead magnet should you create to maximize your targeted leads? There is no shortage of ideas out there, but here are some of the most successful lead magnet types that we have seen over the past 7 years working with clients across a multitude of industries.
1. Checklist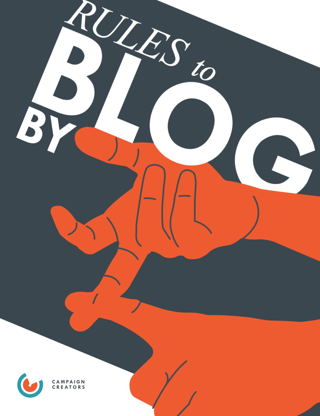 A checklist systematizes a specific process enabling any individual to perform the described task. This works well as a lead magnet mainly because it eliminates all th guesswork involved when completing that task. Individuals can literally go through the steps and check them off once completed.
Here at Campaign Creators, we developed a "Rules to Blog By" checklist to help anyone start blogging for their business. You can liken the experience to hand-holding a person through keyword research to creating a compelling title and culminating with sharing the blog post on social media.
2. infographic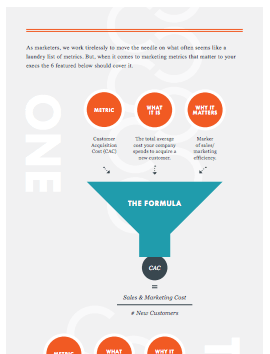 An infographic presents information and accompanying data in a visual format. It works as a lead magnet because people can easily absorb the information presented in a timely manner. Information that was once too boring or dry to read is presented in a more appealing, but still informative format. As visual content is leading the way in content marketing and infographics are engaged with on social media 3X more than other any other type of content, this is a great way to attract leads.
We developed an infographic that broke down 6 essential marketing metrics (which you can find in our Digital Library) to help marketers calculate the numbers their bosses atually care about. It has been a hit amongst time strapped marketers. When time is a precious commodity, infographics fare very well among interested leads.
3. free trial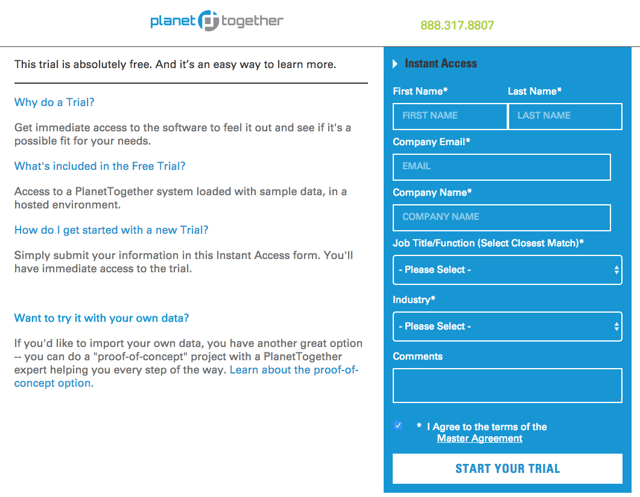 Free trials enable anyone who is interested in a product to see it in action simply by submitting their email address. If a potential lead thinks that a product will save them time and help them be more productive, they won't hesitate to submit their information in return for a download of the software, for example. One of our clients, PlanetTogether, has a landing page offering manufacturing plants a 30-day free trial of their planning and scheduling software. Once they provide you with their information, you can send them down the sales funnel and provide additional resources that'll keep them coming back.
4. guide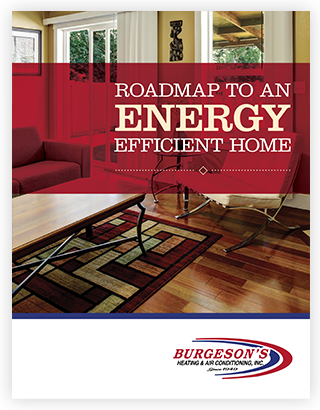 Guides can help your buyer persona answer a question, formulate an opinion, or evaluate a need they have. For example, for another one of our clients, Burgeson's Heating and Air Conditioning, developed a short guide to inform the average homeowner how an energy efficient HVAC system can mean a lower energy bill and improved home comfort levels. The guide provides a rundown of energy saving products and how they work together.
Ultimately, a good lead magnet delivers value to your target persona, so they have absolutely no qualms giving you their contact info in return. If you want more ideas for generating leads for your business get our free[Guide] The 30 Greatest Lead Generation Tips, Tricks and Ideas.