Today's marketing is all about having the right content, so where do lead magnets come into play?
The brutal truth is that we simply don't have control over the vast majority of people who visit our website and decide not to become a customer. However, we do have control over the quality of our content and how we approach getting lead's information!
All lead magnets ultimately have one thing in common: they provide high actual and perceived value. By doing so you are able to generate interest in your company's brand and add marketable customers to your contact list.
So what type of lead magnets should you create to maximize your targeted leads?
There is no shortage of ideas out there, but here are 4 of the most successful lead magnet types that we have seen over the past 7 years working with clients across a multitude of industries:
But before we get into these specific types of lead magnets, it's important to cover what you should do regardless of which one you decide to make for your business!
How to Create a Lead Magnet to Increase Email List
The goal here is to supply your lead with something they need in exchange for their information—most specifically email—so how do you create a lead magnet that will be successful?
Find a Need
Find a need in your industry that is not being met. One lead magnet the Campaign Creators team launched was a blogging checklist—essentially a step-by-step guide to creating a successful blog. We noticed that many of our clients were struggling to create and run a blog, so we used our blogging expertise to create a lead magnet that our current and potential customers could use.
Research Your Content
A lead magnet won't bring in clients and grow your email lead list if the content is lacking. It is crucial to do the appropriate research in order to create valuable content. To start this process, try:
Talking to coworkers
Conferring with colleagues in your industry
Consulting industry leaders
Conducting diligent online research
Pulling from your own knowledge on the subject
Once you've compiled your research, determine which pieces are critical and what you want to include. Now, write away!
Consider Your Design
Once you have all of your content, send it to design. If it is difficult for your audience to understand what your lead magnet is trying to say or if the design is distracting, you will lose potential clients. Make sure the design flows and doesn't overwhelm the reader, allowing them to easily digest the information.
For some more lead magnet design examples, check out some of the ones we've created for our clients:
These three in particular successfully incorporates identifying the needs of each respective industry, the content to drive conversion rates, and beautiful designs that compliment the company!
Incorporate Social Media
Once you have launched your lead magnet, it is crucial to promote it on social media. Make sure to create a different message for all platforms!
Twitter should include hashtags and a short enticing blurb
LinkedIn should be longer and more informative
Blogs should provide useful additional content and encourage your casual readers to explore what your firm has to offer, thus transitioning into a lead
Now that we've covered the basics, let's get into those 4 best types of lead magnets!
Checklist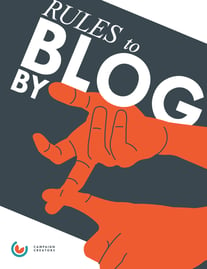 A checklist systematizes whatever specific process is necessary, enabling any individual to perform the described task. This works well as a lead magnet mainly because it eliminates all the guesswork involved when completing that task. Individuals can literally go through the steps and check them off once completed.
Here at Campaign Creators, we developed a Rules to Blog By checklist to help anyone start blogging for their business. You can liken the experience to hand-holding a person through keyword research to creating a compelling title and culminating with sharing the blog post on social media.
Infographic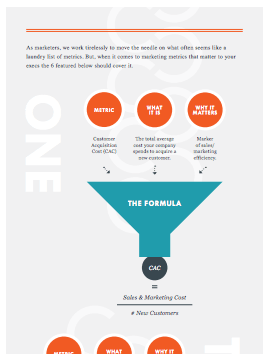 An infographic presents information and accompanying data in a visual format. This works as a lead magnet because people can easily absorb the information presented in a timely manner. Information that was once too boring or dry to read is presented in a more appealing and informative format. As visual content is leading the way in content marketing, infographics engage 3X more than other any other type of content on social media!
Here are a couple infographics along with other lead magnets from our Digital Library that our team at Campaign Creators developed:
Free Trial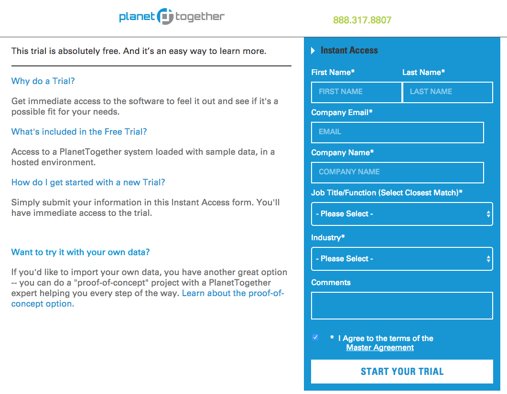 Free trials enable anyone who is interested in a product to see it in action simply by submitting their email address. This works well if a potential lead thinks that a product will save them time and help them be more productive. With this often being the case in sales, leads won't hesitate to submit their information in return for a free download of the software.
One of our clients, PlanetTogether, has a landing page offering manufacturing plants a 30-day free trial of their planning and scheduling software. Once they provide you with their information, you can send them down the sales funnel and provide additional resources that'll keep them coming back.
Guide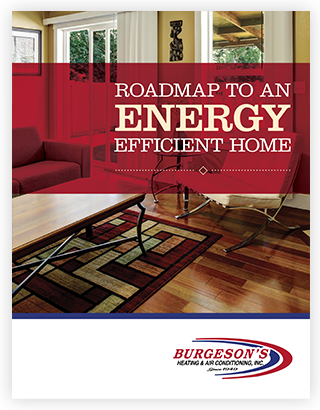 One of the most common yet effective lead magnet are guides. This works well because they can help your buyer persona answer a question, formulate an opinion, or evaluate a preexisting need.
One of our clients, Burgeson's Heating and Air Conditioning, developed a short guide to inform the average homeowner how an energy efficient HVAC system can mean a lower energy bill and improved home comfort levels. The guide provides a rundown of energy saving products and how they work together.
Here are some more examples of successful lead magnet guides from Campaign Creators:
Ultimately, a good lead magnet delivers value to your target persona, so they have absolutely no qualms giving you their contact info in return. If you want more ideas for generating leads for your business get our free guide to The 30 Greatest Lead Generation Tips, Tricks and Ideas.