A digital marketing strategy can be a company's greatest asset in today's increasingly digital world. It provides the framework for success and is your roadmap to generating more revenue, driving traffic, and increasing customer engagement.
In this blog post, we will discuss what digital marketing strategies should look like, how they work with other aspects of your business including SEO and social media marketing, and how you can implement one even if you have no experience or knowledge of online marketing.
Let's begin.
What is digital marketing?
Digital marketing is the use of digital channels to promote your business, spread brand awareness and reach customers. It has become increasingly popular in recent years with businesses utilizing every type of channel from PPC ads on social media platforms like Facebook or Instagram to optimizing their website for search engines (SEO).
What are the 5 D's of digital marketing?
A digital marketing strategy needs to be strong in all areas - just like any other business plan. The five D's are the most important factors of a solid online marketing campaign.
Distribute
This is where you distribute brand messaging across your social media platforms and other advertising channels (email, partnerships, paid, SEO etc.).
Develop
You must develop and create a digital marketing plan that is user-friendly, informative, and appealing.
Deliver
Make sure your site delivers quality content that is relevant to your target audience and provides solutions to their needs.
Dialogue
Encourage customer feedback and interaction through social media platforms, blog comments, surveys, etc.
Data-driven
Track the progress of your digital marketing campaign with daily, weekly, monthly reports that include website traffic numbers and conversion rates.
What is a digital marketing campaign?
Digital advertising campaigns are the components of digital advertising that propel you towards a specific objective.
For example, it you're trying to generate more brand awareness, a good approach might be to use Twitter as a means to get your brand and website more engagement. This is a free and interactive way of building an interested community that you can later access to drive sales.
Tell me the benefits of digital marketing?
Through digital advertising, an organization is in good position to create customer-centric customer journeys, focusing solely on capturing and converting leads into clients.
Three benefits of digital marketing include:
Reaching more customers in a scalable, integrated way.
Focusing on capturing and converting leads into clients through helpful, nurturing content.
Creating customer-centric customer journeys for your company that wow everyone.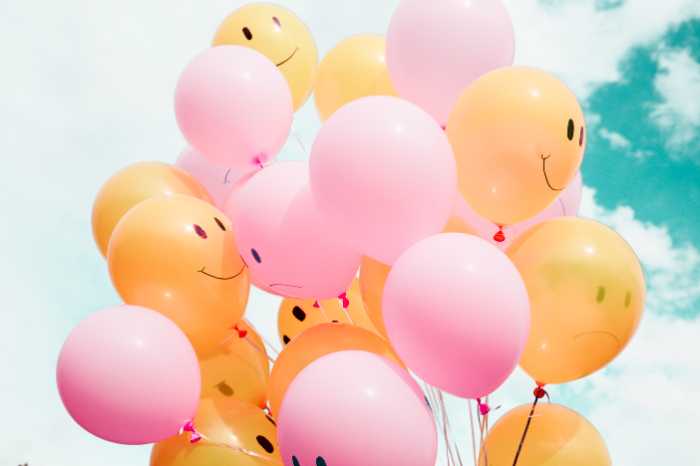 What are the 7 types of digital marketing?
Digital marketing encompasses a wide range of activities, but can be generally broken down into seven main categories:
1) Search Engine Marketing (SEM)
Search engine marketing is the process of taking advantage of organic (or unpaid) placement on search engines like Google, Bing, and Yahoo.
Usually marketers will optimize their website for specific keywords that they want to rank for which helps draw more traffic through online searches.
Keywords are used as a part of SEM. If your target keywords don't match up with what people are searching for, you will be less likely to rank higher in the SERP.
In order to make sure this doesn't happen, marketers need to do their research by looking at historical data on keywords and using tools that can help them understand their audience.
Keyword research is not the only thing marketers need to do in order to find success with this form of digital marketing. Marketers should also be aware of other factors such as:
The site architecture used including how easy or difficult it is to crawl a website
The quality and quantity of inbound links
Page titles, meta descriptions, etc.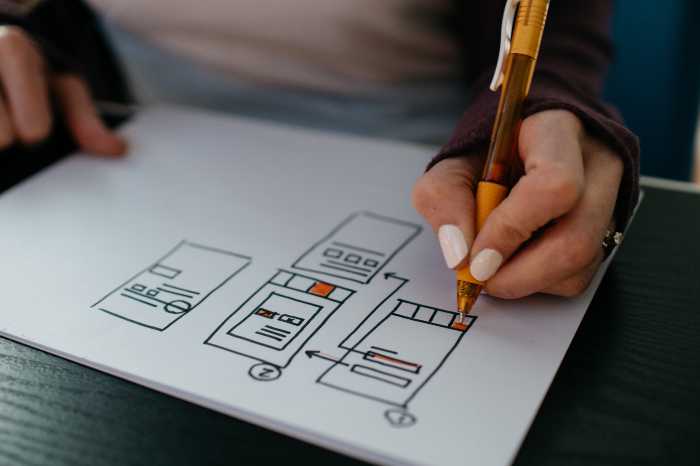 SEO vs SEM: What's the Difference?
While SEO and SEM may seem similar, there are a few key differences that set them apart. SEM uses the same principles as SEO, however SEM also encompasses paid methods in order to rank higher and generate more traffic.
SEO is less expensive compared to SEM and can be done by anyone who knows how to use a computer. However, it does require more time and effort to see results.
2) Pay Per Click Advertising (PPC)
Pay-per-click advertising is a form of online advertising where businesses pay a fee each time one of their ads is clicked.
The goal of PPC is to get your ad in front of as many people as possible, which can be done by targeting specific demographics or interests.
When it comes to PPC, businesses have two options:
Targeted advertising: Companies can use demographic or interest-based targeting in order to reach specific groups of people. Targeting options include age, gender, location, interests (such as sports), etc.
Broad match keywords: This strategy is when you create a large number of ads that are targeted toward broad audience categories rather than more focused keyword phrases. For example, you could target people who are interested in marketing or digital marketing.
While targeted advertising can be more expensive, it's a great way to reach people who are already interested in what you have to offer.
Broad match keywords, on the other hand, are less expensive but they may not generate as many leads because the audience is more general.
When it comes to PPC, businesses need to be aware of the following:
The cost per click (CPC): The amount you pay each time someone clicks on your ad
The average position of your ad: This is how high up on the search engine results page (SERP) your ad appears. The higher the number, the higher up your ad will be.
The click-through rate (CTR): This is the percentage of people who see your ad and then actually click on it. The average CTR for most PPC campaigns is around 0.50%.
Quality score: This is a number that Google assigns to each of your ads. The higher the number, the better your ad quality and the lower your CPC will be.
PPC is a great way to get your business in front of a large number of people quickly.
It's important to remember that you need to have a strong offer and a well-designed landing page if you want people to convert once they've clicked on your ad.
3) Social media marketing
Social media is an online platform that lets businesses market their products or services through social channels.
It allows people who are not in the network of friends or family to see the company's posts through newsfeeds, which are personalized for each user. The process of crafting posts on social media sites is called "social media marketing." It today's digital age, businesses need to have a strong social presence if they want to connect with prospects and convert them into customers.
But, things on social media have changed over the years. A strong social media strategy no longer means driving as many social media users to your website for the conversion.
Instead, it plays in your interest to build and nurture your audience on the social media platform itself—and convert them there if you can.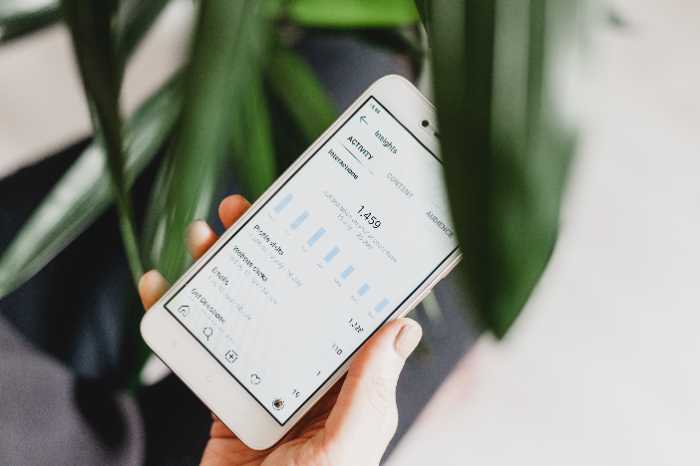 4) Email marketing
Email marketing is an important area for businesses to focus on. It's a way to send out pre-made emails with links that lead potential customers through the sales funnel and towards making purchases online.
It can also help you establish relationships with your target audience, gain their trust, and keep them coming back again in the future. There are different kinds of email marketing campaigns you can create, from drip campaigns to lead nurturing campaigns. Learn more about that here.
5) Content marketing
Content marketing is a strategy that allows businesses to publish content on their website or through other media channels in order to bring awareness to their brand and gain credibility with potential customers.
It's also a great way for companies who are just starting out without much of an online presence, such as new restaurants or retail stores, to get some exposure by showcasing thought-leadership in their specific industry.
Types of content you can create include whitepapers, guides, blog posts, inforgraphics, etc.
6) Mobile advertising
With more people using mobile devices in order to search for products and services, it's important that marketers have a plan when it comes to advertising on these platforms.
The most common form of mobile marketing is display ads, which are used by businesses to get their brand in front of potential customers wherever they go online.
It can be an effective strategy if it's done right. However, marketers need to be aware of the fact that most people are on their mobile devices while they're out and about or commuting so ads might get overlooked when they pop up unexpectedly.
7) Customer Marketing and Loyalty Programs
Loyalty programs and customer retention campaigns are an excellent way to get more return on the business you put into marketing.
This type of strategy is also known as customer retention or customer management and it focuses on building a strong relationship with customers through tools like coupons, discounts, rewards points, etc.
It's important for marketers not to be too pushy when trying to get customers to sign up for a loyalty program.
The best way to go about it is by providing value and making the customer feel like they're getting something out of it, such as exclusive deals or early access to new products.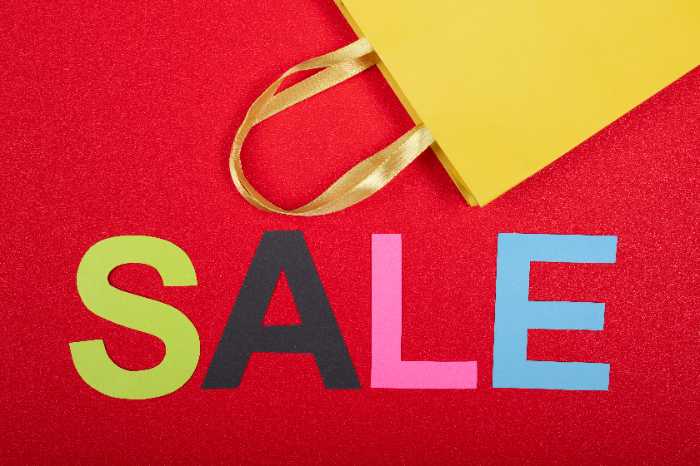 What should my digital marketing strategy include?
Now that you know a little more about the different types of digital marketing, it's important to think about what your business should include in its own strategy.
There are a few things to keep in mind when creating your plan:
What are your goals? Are you looking to increase brand awareness, drive more traffic to your website, or increase sales? If all of the above, you should have a plan to tackle each one separately.
What is your target audience? Who are you trying to reach with your marketing campaigns? Do you know who your personas are?
What kind of budget do you have to work with? Some digital marketing strategies, such as SEO or social media marketing, can be done relatively cheaply while others, like PPC advertising, can be more expensive.
Once you know what your goals are, who you're targeting with ads or posts, and how much money you want to spend on it all; the next step is putting together an actual plan.
There's no one-size-fits-all digital marketing strategy that will work for every business out there because each brand has its own unique audience, voice, products, and services.
However, there are some general steps that all businesses can follow in order to create a successful digital marketing plan:
Step One: Define and set your goals
The first step in creating a digital marketing strategy is to sit down and define what your goals are.
Whether you're looking to increase brand awareness, drive more traffic to your website, or increase sales; you need to have a goal in mind so that you can measure the success of your campaigns and know when you've achieved it.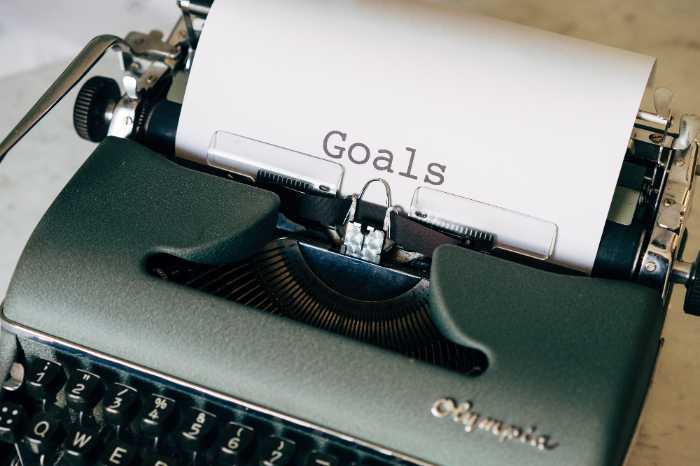 Step Two: Research your target audience
Once you know what your goals are, it's important to research and understand who you're trying to reach with your marketing campaigns. The importance of personas cannot be stressed enough.
The aim of this research is to better understand the behavior of current and prospective customer personas and how they behave. An online buyer will need to undergo several steps in order to make an online sale. Although the stages vary, their initial phases generally begin with brand recognition and education, then continue with the consideration stage before reaching the final decision phase.
Here's how to do your Customer research:
Define your audience (demographics)
Identify potential customers' behaviors online (consumer behavior)
Determine how they behave with brands or products you offer at different stages of the buyer's journey (purchase funnel)
Determine how to reach them online (audience personas)
Step Three: Create content that is relevant to your audience
Once you know who your audience is, it's time to create content that will resonate with them. Posting about industry news and recent developments in the digital marketing space may seem like a good idea but if your target customer doesn't care about it, then they're not going to be interested in reading or engaging with what you have to say.
Your content should be relevant to your audience, helpful, and interesting. It's also important to keep in mind what stage of the buyer's journey your audience is at when creating content.
For example, if you're targeting people who are just starting to become aware of your brand then you'll want to focus on blog posts and articles that will teach them something about your industry, product, or service.
Some types of content you can create to reach prospects include:
Blog Posts:
Educational blog posts that teach readers about your industry, product, or service
Blog posts that share customer stories or case studies
Blog posts that list and explain the latest trends in your industry
Controversial blog posts that will start a conversation and get people talking
Resource blog posts that list helpful tools or tips related to your industry
Guest posts on other websites or blogs
Articles
Articles that recap recent news in your industry
Articles that share insights or analysis about current trends in your industry
Articles that list and explain the latest tools or apps relevant to your industry
Videos
How-to videos related to your product or service
Product overviews (demo videos)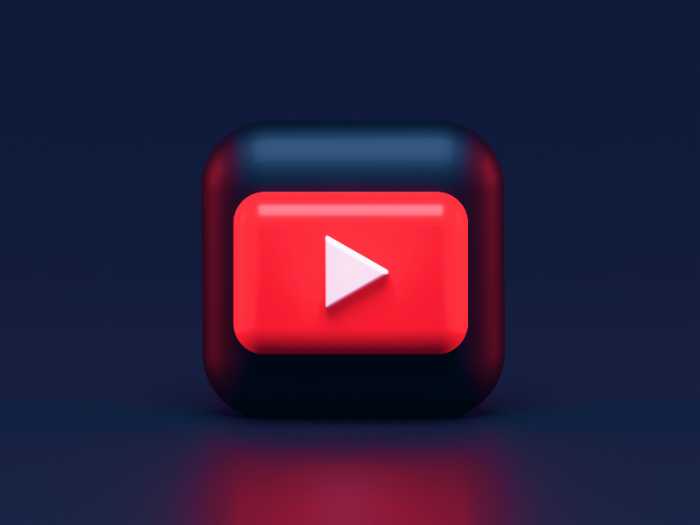 Infographics/Visual Content
Statistics about your industry or consumer's interests
Interactive guides that live on your website
Email Marketing Campaigns
Send emails to welcome new website visitors
Send emails to people who have abandoned their shopping carts (high-value customers)
Ads
Ads targeted at specific keywords or phrases relevant to your industry/product/service (Google Ads, Bing ads, Facebook advertising etc.)
Social Media
Post on Twitter and LinkedIn about industry news and developments
Post on Facebook to promote your latest blog posts or website content
Create Pinterest boards related to your product, industry, etc.
Digital PR
Share press releases about recent company updates with reporters/journalists in your industry
Submit articles featuring your company to popular industry publications
Engage in online conversations and provide thought leadership on social media channels relevant to your audience
The best way to determine what content is most effective for reaching your target customers is through testing and experimentation.
Try out different types of content and see which ones generate the most engagement (likes, shares, comments, etc.).
Step Four: Expand your plan to include all aspects of digital marketing
Once you've determined the ideal content for your audience it's time to create a plan that outlines all the different digital marketing activities and channels you'll use to promote them.
Creating a digital marketing strategy that incorporates all 7 types of digital marketing (listed above) is essential for success. When done correctly, a comprehensive digital marketing plan will help you reach more of your target customers and achieve your business goals.
Each of these channels and activities can be used independently or in combination with others to reach your target customers.
For example, you may want to focus on blog posts and articles as your main content type, but also use social media to promote them, and run a PPC ad campaign targeting people who are interested in your product or service.
The most important thing is to tailor your digital marketing strategy to fit the needs of your business and audience.
There is no one size fits all approach, so it's important to find the channels and activities that work best for you.
Step Five: Track how well your content is performing and adjust accordingly
Once you've started producing content for your digital marketing strategy it's important to track how well it's performing so that you can adjust accordingly.
This will help you determine which pieces of content resonate with your audience the most and which ones need more work.
You can use a variety of tools to measure the performance of your content, including:
Google Analytics
This tool helps you track website traffic, how people are finding your website, what pages they're visiting, and how long they're staying on your site.
Social Media Analytics Tools
These tools measure the performance of your social media campaigns and help you determine which platforms are generating the most engagement.
Google Search Console
The largest search engine in the world, Google is a powerful tool for measuring organic website traffic and understanding how people find and interact with your content.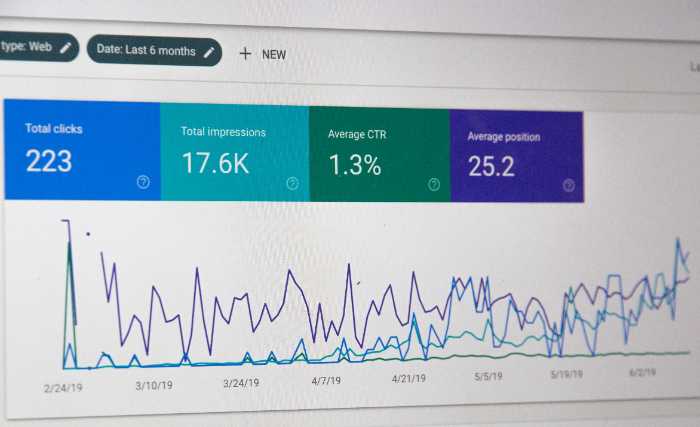 Paid Advertising Metrics Tools
These tools measure the performance of your ad campaigns and help you determine which platforms are generating the most clicks, leads, sales etc.
By tracking the performance of your content, you can determine which pieces are most effective and adjust your strategy accordingly.
This will help you to reach your target customers more effectively and generate more business results.
Example Digital Marketing Strategies
Now that you understand the basics of a digital marketing strategy, let's take a look at some example digital marketing strategies for different types of businesses.
Brick and Mortar Businesses
If you run a brick and mortar business, one great way to promote your business with a digital marketing strategy is through local directories.
There are dozens of online directories that list local businesses, so make sure you sign up for as many as possible. Some of the most popular directories include:
Google My Business
TripAdvisor
Yelp
Once your business has been listed, make sure you claim and verify your listing. This makes sure that you have full control over the information on your profile and ensures that it's accurate, which is important for local search rankings.
Another way to promote a brick and mortar business online is through social media platforms like Facebook and Twitter.
Make sure you post high-quality photos of what you're selling or images that will resonate with your target customers and encourage people to follow you. Most importantly: don't just post and leave it at that. Social media platforms are social for a reason—so engage back with your audience every time someone engages with you.
Make sure that all of your social media profiles are linked back to your website, which is the primary source for selling your products or services online (unless you're using a platform like Etsy).
You can also run ads on Facebook and Twitter to generate more traffic, but make sure you target your ads to the right people.
E-commerce Business Digital Marketing Strategy
If you run an e-commerce or direct-to-consumer business, one of the best ways to use digital marketing strategies to promote your products is through paid search advertising. You can target people who are already looking for your product or service online and generate leads and sales in a very short amount of time.
Another great strategy for e-commerce businesses is using paid ads on social media platforms like Facebook and Instagram.
Make sure that you use all the different features of these social platforms. From posting stories, to reels and everything in between. And of course, get social! Engage with individuals engaging with you, reach out to influencers for collaborations and connect with similar brands that may be useful partners in the future.
Your website should also feature a number of different calls to action so that people who are interested in your products or services can easily sign up for a free trial, request a quote, or make a purchase.
This will make it easier to convert prospects into customers and generate more revenue from the traffic you're already getting online.
E-commerce businesses that sell digital goods like eBooks or courses should also take advantage of retargeting campaigns.
Retargeting allows you to show ads to people who have already visited your website, which can be a very effective way of increasing sales since these people are already interested in what you're selling but may not convert right away after visiting your website for the first time.
An example Digital Marketing Campaign for an E-commerce Company
The following is an example of how an e-commerce company might prep a plan and then implement a digital marketing strategy for a new website and online store:
One month before launch
Build website landing page with opt-in form (to collect email addresses)
Create email marketing campaign announcing the launch of the new website
Write and submit articles featuring the new website to popular industry publications
Three weeks before launch
Start promoting blog posts and other website content on social media channels
Send promotional emails to customers who have interacted with your brand in the past
Two weeks before launch
Submit press releases announcing the new website
Create Pinterest boards related to your product, industry, etc.
One week before launch
Post ads to Google Ads, Bing Ads etc. to promote the new website
Promote articles on social media channels relevant to your audience
Promote blog posts and other content via email marketing campaigns
Launch day! (or earlier)
Announce launch of website through press release submitted to popular industry publications
Post about website launch on social media channels and tag key journalists/influencers
Engage in online conversations and provide thought leadership on social media channels relevant to your audience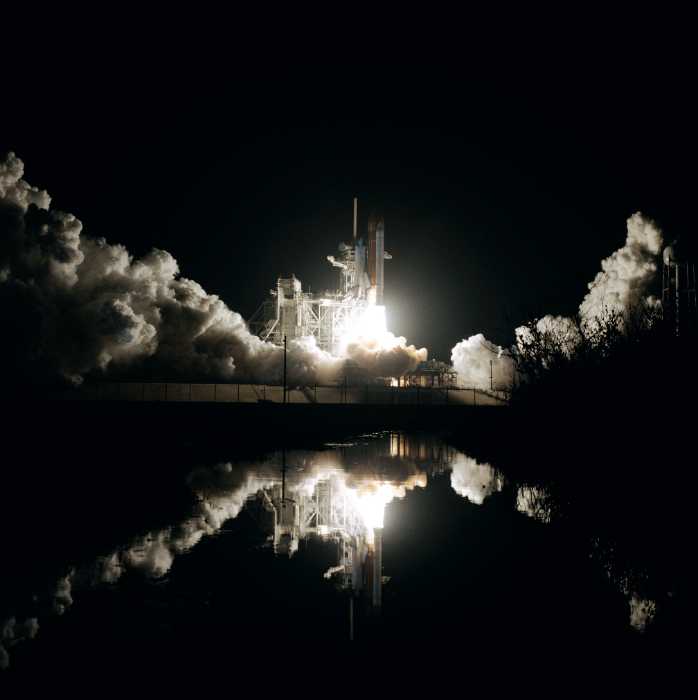 So Why Do We Need a Digital Marketing Strategy?
A digital marketing strategy is an important component of any digital marketing plan, but it's just one part. The framework outlined in this blog post should help you understand how to think about your audience and what they want from a company like yours.
Once you have that figured out, it's much easier to create content and messaging which will resonate with them and help you achieve your business goals.
If you're still not sure how to get started, our digital marketing agency can help. We have a team of experienced professionals who can develop a custom digital marketing strategy for your business and help you execute it flawlessly.
Happy marketing!