One of the most powerful tools that a marketing specialist can use today is a Marketing Automation System (MAS). Essentially, this technology allows you to amplify your marketing campaign efforts through automated processes without having to rely solely on human capital. This can help free up your employees from administration and allow them to focus on more strategic tasks.
At my company, the MAS that we recommend using depends on the client's online marketing objectives and general business size. Companies such as Hubspot, Pardot, and Marketo are industry leaders that look to constantly improve their suite of marketing automation tools. Available features are similar across the various platforms, but they all have their unique flair depending on how they have niched themselves in the MAS space.
This blog post is part of "Your Definitive Guide to Marketing Automation" blog series.
Marketing Technology Stack
Marketing Automation Systems are typically the backbone technology for what is known as a marketing technology stack. Marketing technology stacks can get complex rather quickly, but in essence they are the platforms and tools that are used in unison in order to conduct marketing activities and achieve a company's online marketing objectives.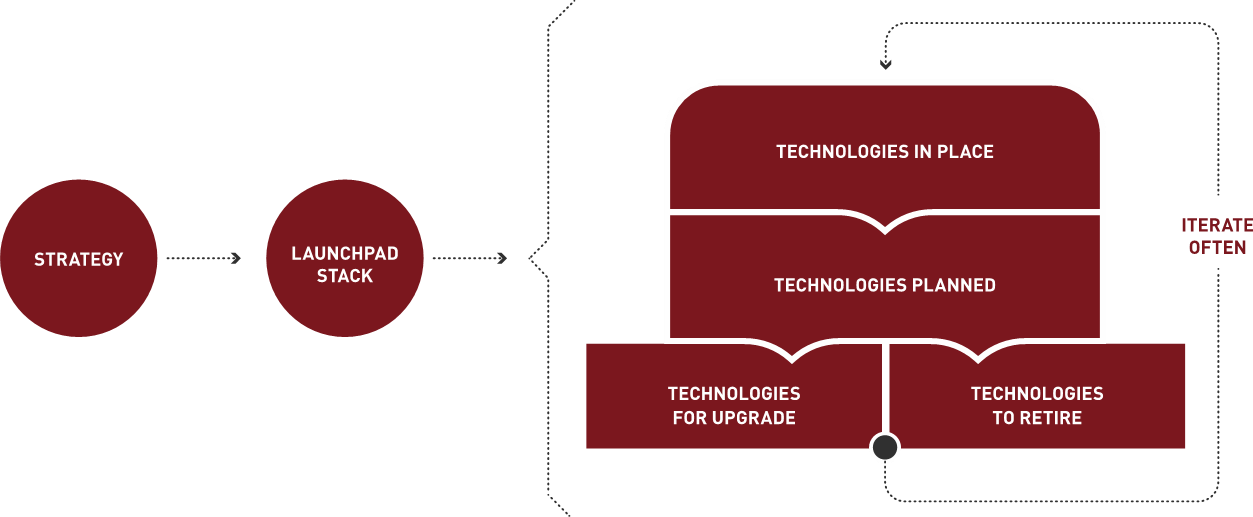 There are numerous platforms that could be included within your marketing stack. Some of the common tools include:
Content Management System, CMS (WordPress, Hubspot)
Social Media Tools (Hootsuite, Edgar)
User Experience Optimization (Hotjar, Crazy Egg)
Customer Relationship Management (Salesforce, Hubspot)
Advertising Technologies (AdRoll, Perfect Audience)
Email Platform (Constant Contact, Mailchimp)
Online Insights, Analysis, and Analytics (Google Analytics, Tableau)
Marketing Automation Workflows
Breaking things down a bit further, at the core of marketing automation are workflows. Workflows allow for certain triggers to occur based upon a user's engagement with a brand. For example, say your company would like to email nurture a user if they fill out trial request form on your website. You would utilize a workflow in order to map out your desired communication style with the user, and deliver them contextual information as needed. Here is a step-by-step breakdown of how to create a marketing automation workflow in one of our favorite marketing automation systems, Hubspot.
Before you do anything, map out your marketing campaign using a flowchart. Try to ensure it is as straightforward and easy to understand as possible so that others collaborating on your project can instantly understand the campaign direction and key marketing objectives.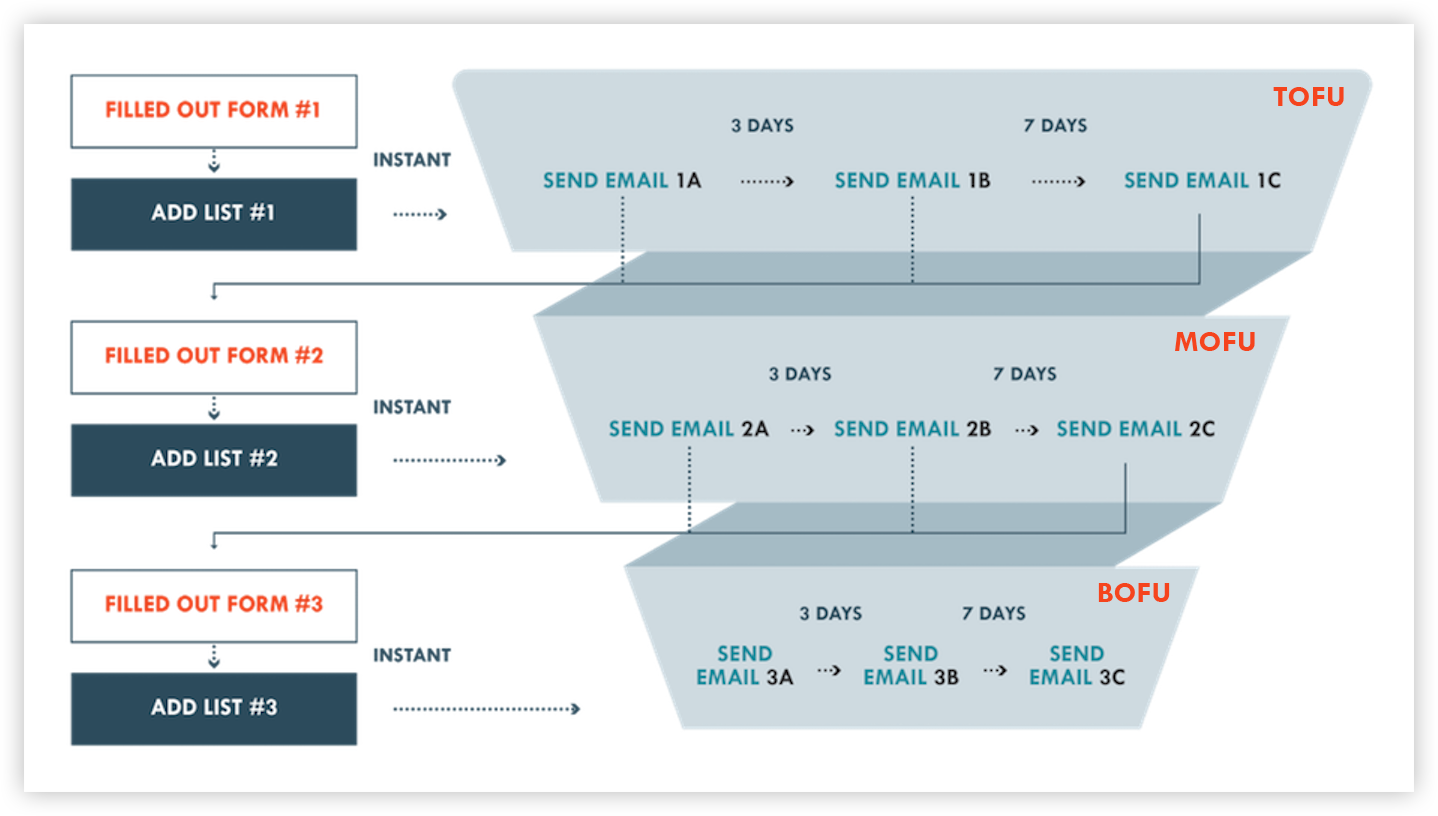 Determine the cadence of the interactions that you have control over. For example, determine the amount of time you would like to pass between your first and second emails.

Create all the necessary marketing campaign assets including forms, nurture emails, lists, or landing pages. All assets should have some form of connectivity. Use a tool like Hubspot Campaign Manager to ensure they are interconnected and tracked appropriately.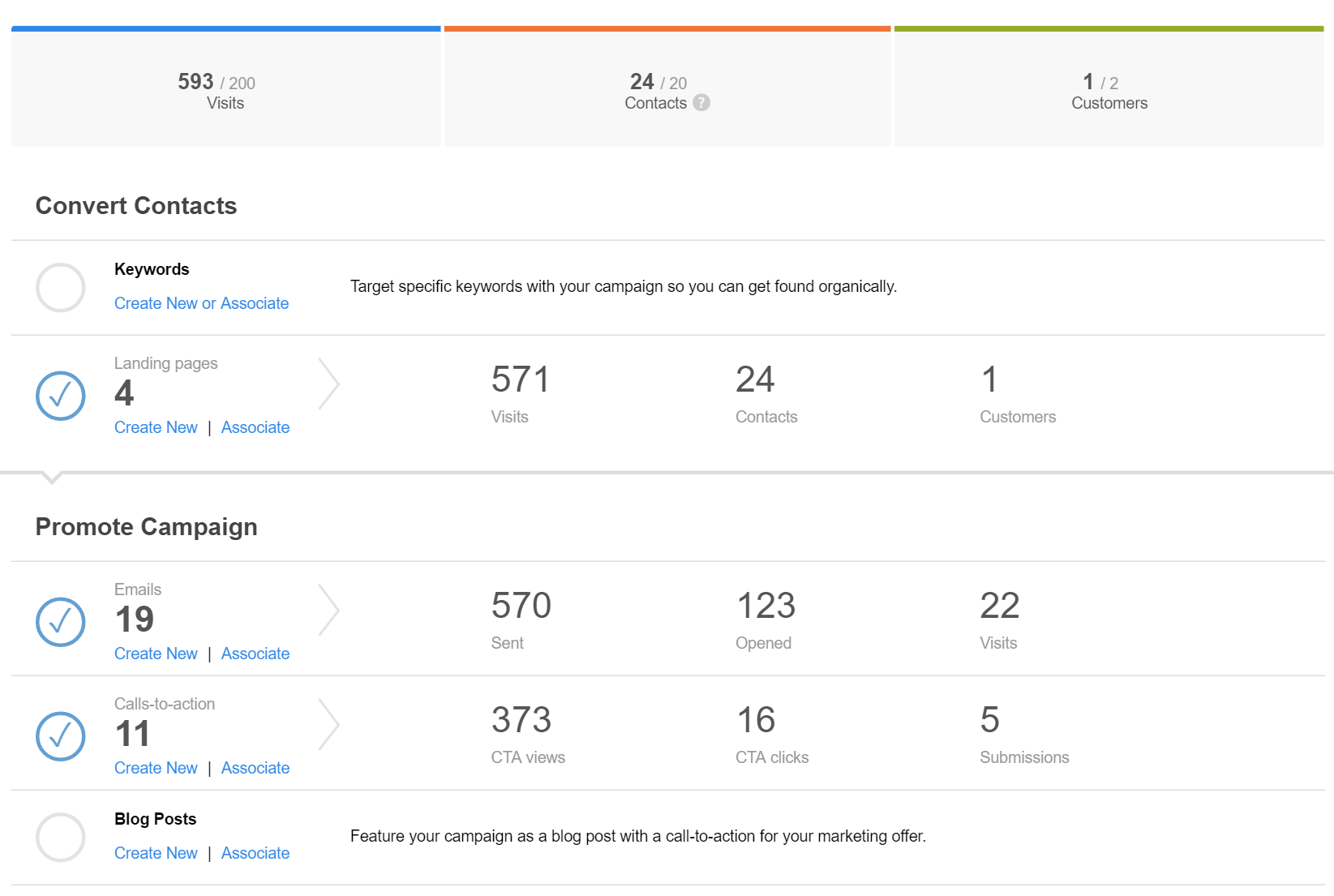 Launch your workflow.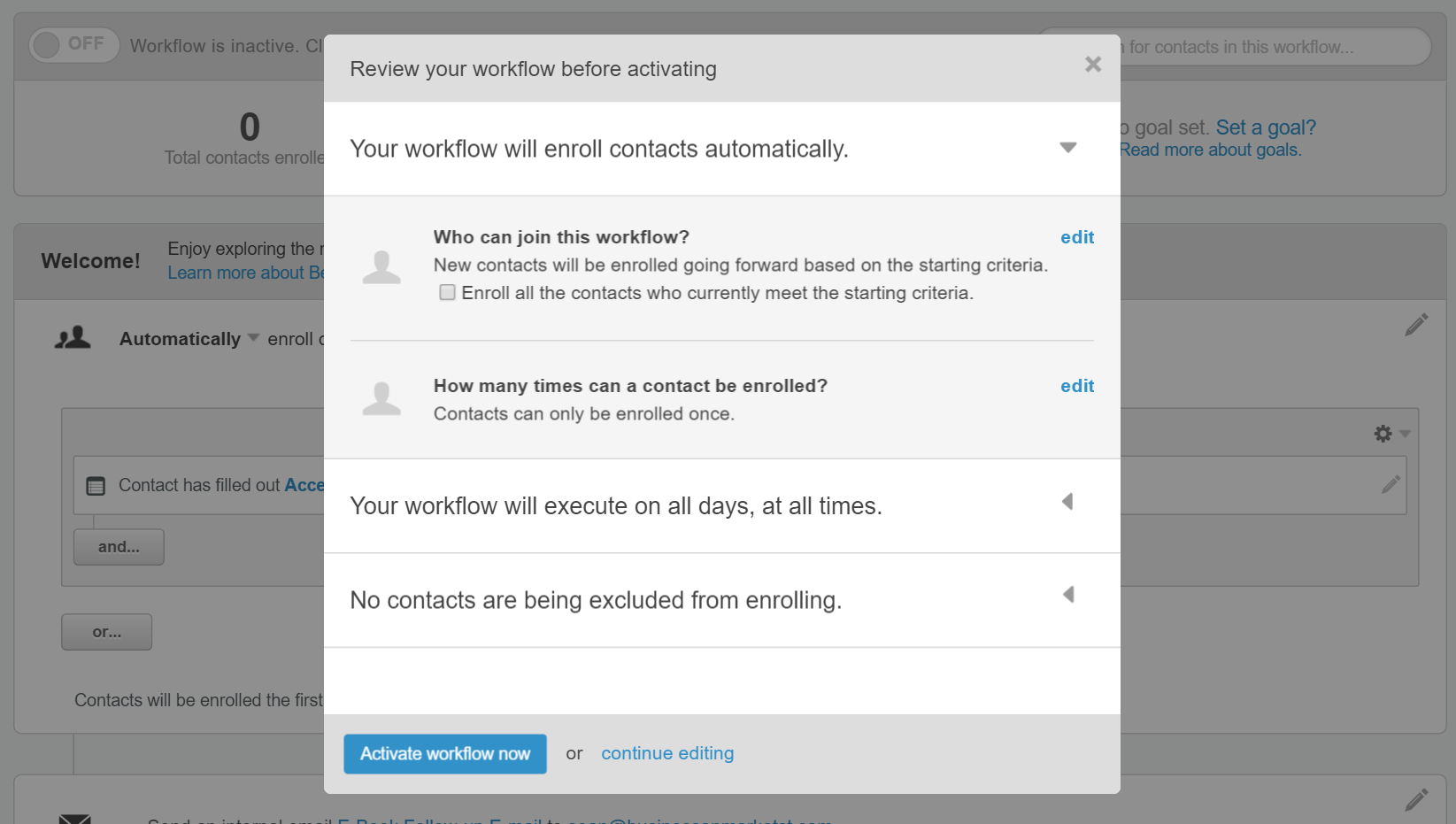 Analyze, adjust, and improve your workflows based upon how users are engaging with it. Be certain to identify where users are dropping off and that they are actually reaching the target marketing objectives or key performance indicator.

Interested in enhancing your inbound strategy all around? Follow our free Inbound Marketing Ecosystem worksheet to create the assets necessary to start generating and converting your leads on a whole new level.