We've all heard of keyword mapping and how important it is for SEO, but how do you know if you're doing it correctly, if at all? With so many different opinions on keyword strategy, it is very easy to get overwhelmed and forget about some of the core principles that produce the most results.
This post is part of Your Ultimate Guide to Lead Generation blog series.
What is keyword mapping?
Keyword mapping is the process of assigning (or mapping) keywords to specific pages on a website after conducting your initial keyword research. This gives you the ability to structure web pages around their respective keywords, building your website's visibility for strategic search queries.
Based on how you structure your keyword map, you are then able to make specific on page seo recommendations to help make the page more relevant to the mapped keywords. The map serves as a guide to help keep websites organized, all the while providing direction as to what the biggest SEO opportunities are at the current moment.
What are the goals and benefits of keyword mapping?
The goal of keyword mapping is to match the language on your site to the language that your customers use when they search for you.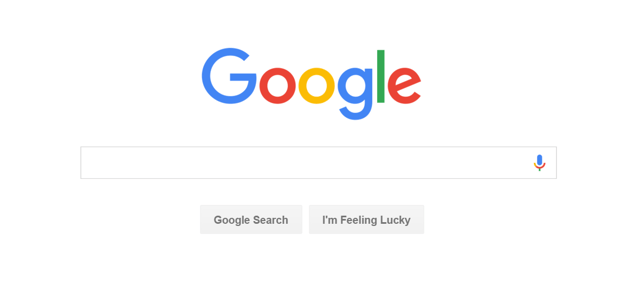 There are two reasons that language mapping is important. First, it makes your web pages appear more tailored to your users' needs at that moment, improving the attractiveness of your website and therefore your click-through rate. The second reason is it helps search engines, like Google, understand what content your web pages offer users.
It is important to keep in mind that search engines offer users individual web pages in SERPs. This is the reason it's essential to optimize all pages of your website, rather than focusing solely on your homepage.
How to Conduct Your Initial Research
Before you can begin mapping, you must first build out a robust list of keywords pertaining to your business and industry. To help get started, it is always best practice to research how your web pages are already performing. Google Search Console is a great tool to discover this information and should be set up immediately if you haven't already done so.
You will want to analyze and document your websites top performing pages by looking at impressions, clicks, and rank. Once you have done so, take note of the search queries that are bringing users to these top performing web pages. This will give you a solid idea of how users find your website already and will serve as a basis for your future research.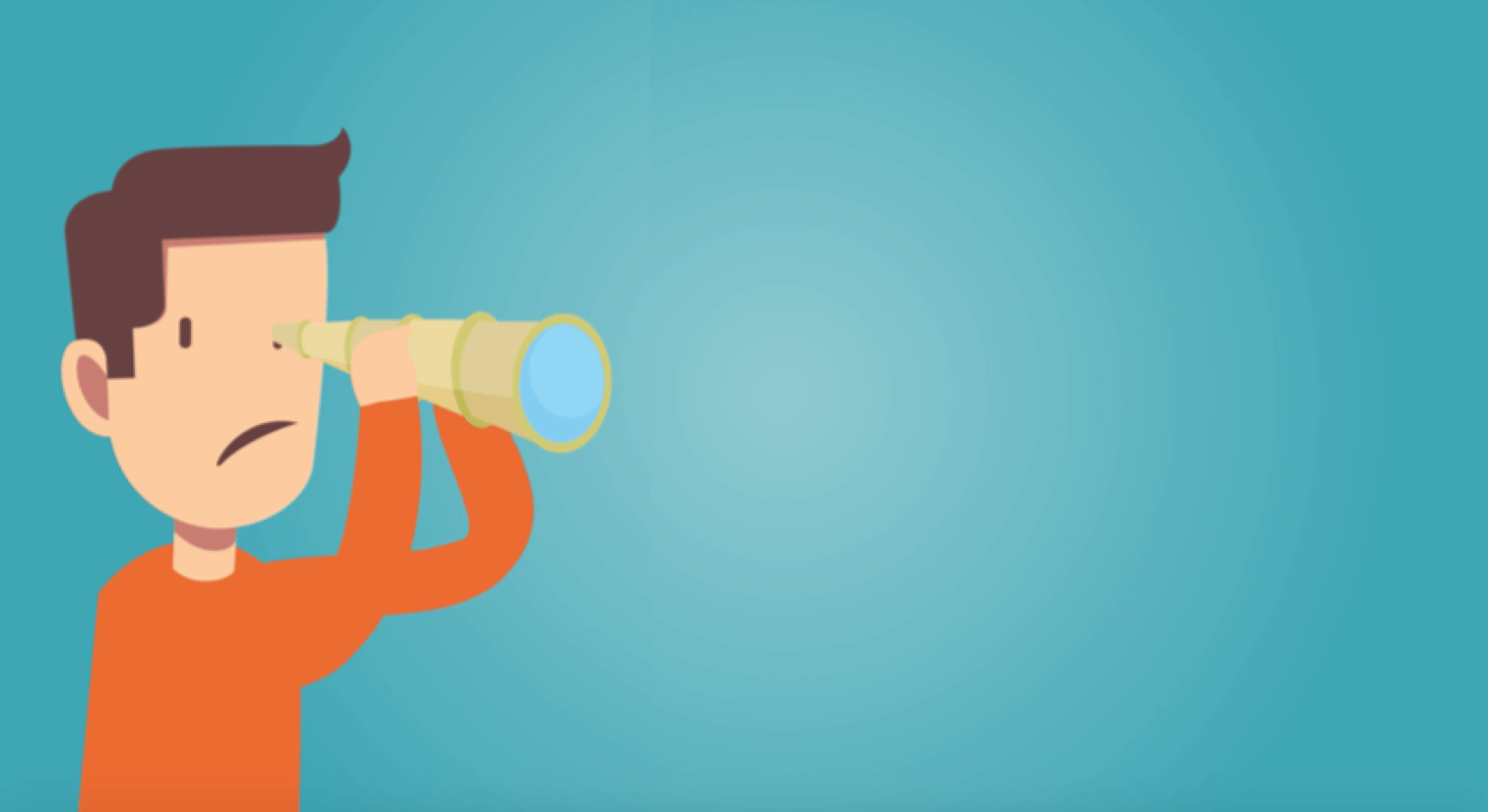 Now that you understand the current performance of your website, you can begin researching undiscovered keywords. There are many tools to help you with this process, so taking the time to find which one best fits your style is worth the time. To help stay organized, document this initial keyword research in an excel table with the following 4 columns: Keyword, Search Volume, Competition, and PPC.
How to Build Your Keyword Map
Once you have finished your initial keyword research, you will want to create another sheet in the excel file for your keyword map. This sheet will be much more in depth and should include columns for:
Web Page
URL
Pillar Keyword
Auxiliary Keywords
Long tail Keywords
External Links
Internal Links
Organic Visits
Page Authority
Now you can begin the actual process of assigning keywords to your webpages. The goal here is to have one relevant pillar keyword for each page that has a high search, and then shoot for 2 to 4 auxiliary keywords that support the pillar keyword, although you may have many more depending on the industry. These auxiliary keywords should have lower competition, but still decent search volumes.
Each page should also have 3 or more long tail keywords with very low competition. This will create opportunities for the web page to begin ranking for specific, niche search queries right away.
Auxiliary and long tail keywords help build page authority in hopes that the page begins to rank for the pillar keyword somewhere in the future. Without the support of these lower competition phrases it would be nearly impossible for web pages to start ranking for their pillar keywords organically.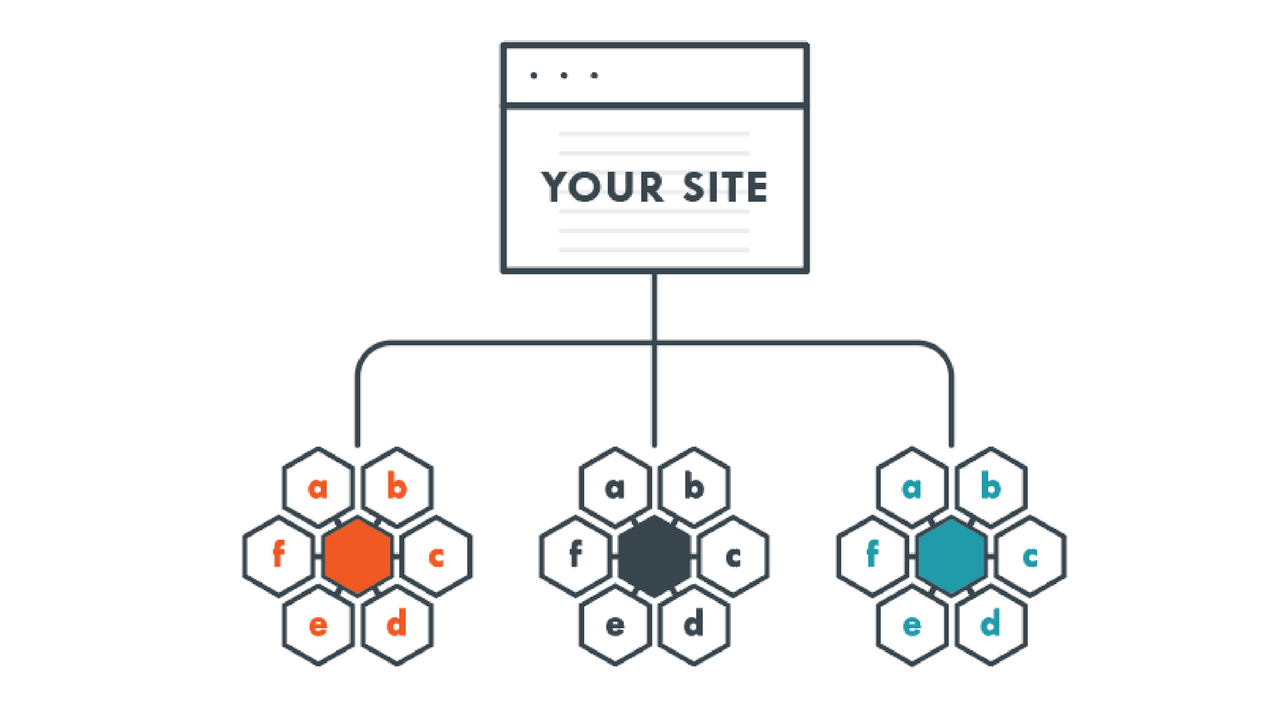 Keyword Mapping Tools
There are a host of tools to help you fill out the rest of your keyword map. Programs such as Screaming Frog and MozBar can give you a wealth of information on your website and web pages. Google Analytics and Search Console will also help you find important information for your keyword map.
In terms of the initial keyword research, SEMrush and KWFinder are two of the most common and popular tools used by SEO experts. A great tool we suggest to help find longtail keywords is AnswerThePublic.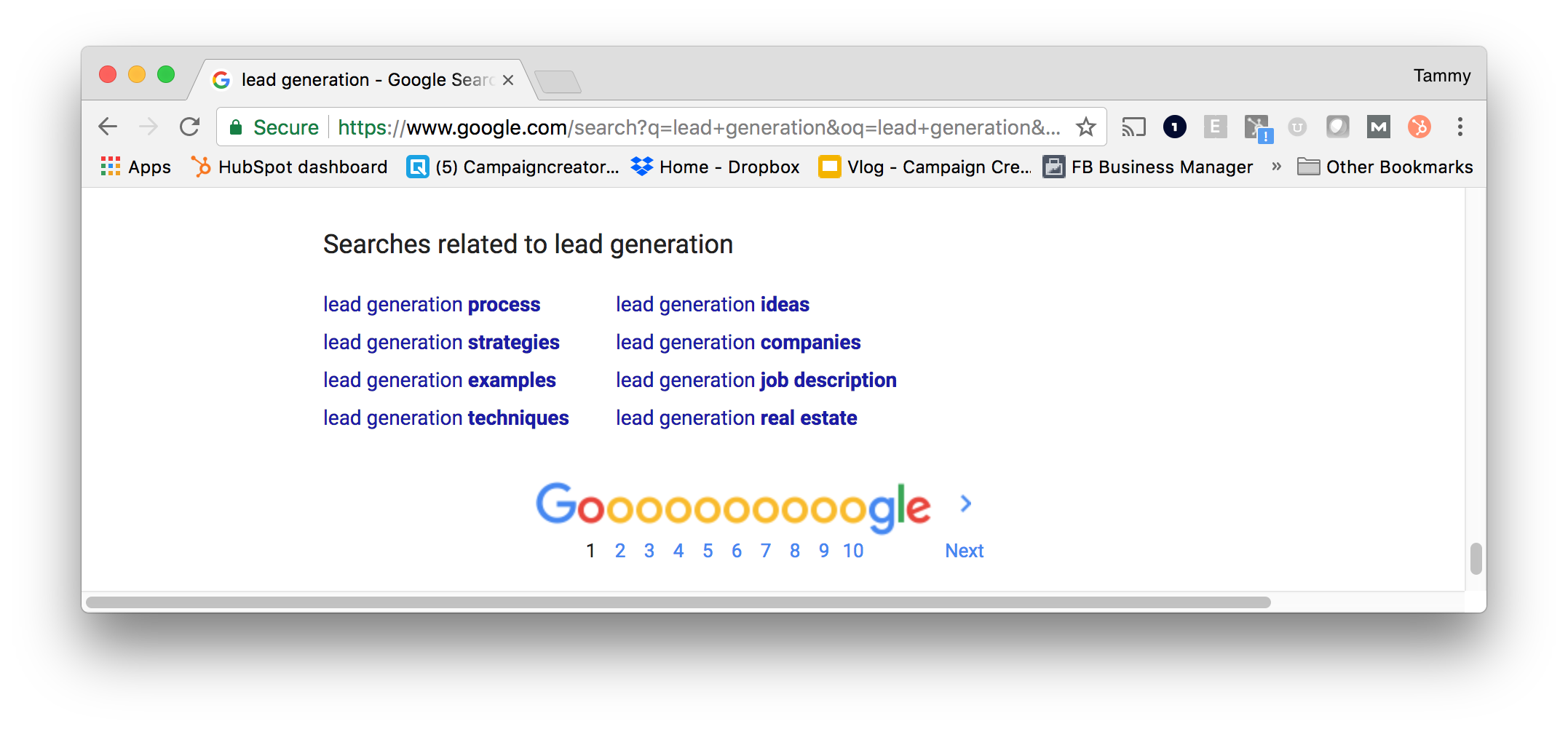 You can also find longtail keywords by typing your pillar keywords into Google and check out the other related searches at the bottom of SERPs. These are the most common queries searched by users that contain your keyword. These suggestions are invaluable tools that come straight from Google.
What's Next?
Now SEO will get people to your website, but that doesn't mean they are going to automatically turn into leads. To learn how to turn website visitors into marketable names in your database get your free Introduction to Lead Generation Guide to get your first lead generation campaign off the ground.