In the world of email marketing, there exist two main categories. Blast emails, which present a brief and explicit call-to-action to a subsection of a company's email subscribers, are sent out as stand-alone messages.Though less sophisticated, they are the choice of many businesses due to their being fairly easy to write and send out.
Drip marketing emails, on the other hand, are personalized and sent as a series over an extended period of time to nurture a subscriber's experience with a company.
As your company and its marketing strategy mature, you will most likely find yourself needing to incorporate drip email marketing into your strategy on one level or another.
This blog post is part of "Your Definitive Guide to Lead Nurturing" blog series.
Why Growing Pains are Necessary
Now, blast emails certainly DO serve a purpose in a marketing campaign-- they can reach a large amount of contacts at once. These emails are mostly handy for providing announcements, updates, and information about time-sensitive offers. When timely, they also help a company to stay at the top of its customers' minds.
Drip emails, however, offer several distinct and pretty major advantages. They are optimal for cultivating a long-term relationship with a contact by providing material to guide them through every stage of the marketing funnel. A drip campaign utilizes advanced automation services to ultimately send the right message to the right person, at the right time. And this, after all, is what great marketing is all about.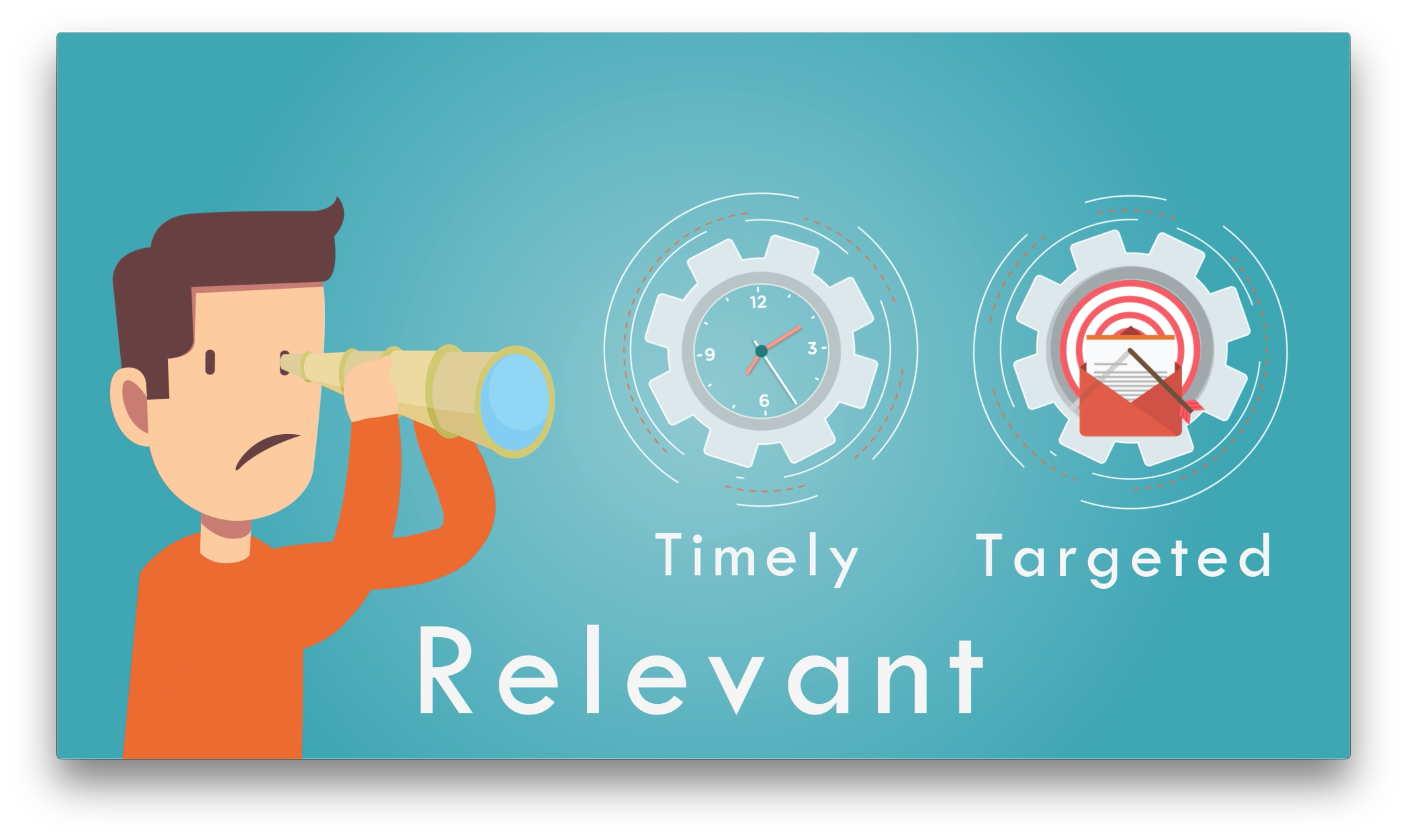 Do you feel a headache coming on just at the prospect of having to rethink your entire email marketing strategy? You're not alone! It's for this reason that we compiled a few guidelines for a smoother graduation from email blasts into the adult world of drip marketing.
Building Your Drip Campaign
Set/identify the goals of your campaign.
These can include increasing brand awareness, nurturing new leads, or retaining customers. The more specific the goal, the better, as it will simplify the campaign creation process. Try to determine the nature of your drip campaign, which can usually be sorted into one of a number of common categories.
Examples of types of campaigns include (but are certainly not limited to):
Top-of-mind drips, which engage with not quite sales-ready leads over a longer period of time through consistent touch points

Welcome drips, which introduce new prospects to your company at a comfortable pace

Competitive drips, which focus on differentiating your product/service from that of your competitors

Re-engagement drips, which are targeted toward inactive leads to encourage them to reenter the sales process

Onboarding drips, which provide resources for a client to get started with your company after a close
For more ideas on types of drip campaigns, check out Pardot's article on the subject, which identifies 11 main varieties.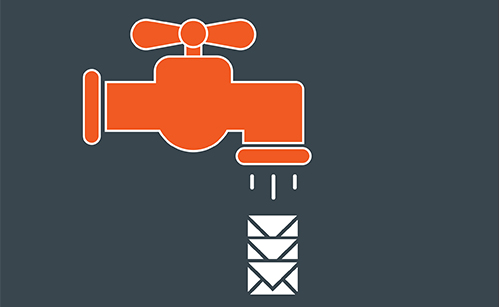 Segment your mailing lists and define target demographics.
Due to the personalized nature of your drip email content, it is important that you organize your contacts into subgroups by certain relevant characteristics. It can help to utilize existing personas, or develop ones specific to the email campaign, which touch upon the contacts' attributes, values, and goals.
Make sure to aim your campaign only toward prospects and customers who have actually subscribed to your mailing list, or who have at least established an ongoing relationship with your company. Additionally, an easily accessible opt-out option is a must in every email you send.
Create quality content that is valuable, relevant, and reader-friendly.
Educational content should be informative and offers should be appealing; yet the emails should also be visually pleasing, not cluttered with long-winded explanations in chunks of text. The same recommendations that apply to general email marketing should be followed in the development of drip email content.
With your segmented database of contacts in mind, it will be easier to tailor content more precisely to contacts' needs. Make sure to consider the marketing funnel, as well! We have an article on best practices to keep in mind when creating email content; check it out here.
Always include a thoughtful, well-designed call to action in your emails.
With proper context, it's also useful to include references/links to other material your company offers in the emails.
Time to automate!
There is no shortage of drip email automation tools on the market, fitting all budgets and types of companies. Some recommended features to look for in your software include email templates, automated scheduling, and a very solid analytics system.
It's also handy to set up a preference (or subscription) center, which can provide information to help your company segment its mailing lists and determine your subscribers' preferences in terms of frequency and interest in content. Your marketing automation software needs to be compatible with your larger CRM system, as cross-referencing of data points will often be needed to guide your campaigns.
Continue to test out and optimize your email messages and landing pages.
This will help you determine what is and isn't working in your drip email campaigns. Focus on metrics like open and click-through rates, unsubscribes, bounces, and conversion rates.
Don't be afraid to tweak messages and landing pages by conducting some A/B testing. Even small elements such as subject lines, phrasing in calls to action, headlines, and images can have an impact of the effectiveness of the email! Tinker with scheduling, as well, both with different days of the week and different times of the day.
Optimize for mobile.
We've stressed this one countless times in our posts. With 55% of emails opened on mobile devices as of last year, making your email drip campaigns compatible across devices is nothing short of vital. You can learn more about mobile optimization from HubSpot's article on the subject, or our post about email marketing trends you may be missing out on.
Remember, blast emails serve a purpose in email marketing, too, so don't totally exclude them in favor of the newcomers!
Graduate From Drip Emails to a Lead Nurturing Campaign
Drip emails are just one piece of a larger lead nurturing strategy. Learn how to create a lead nurturing campaign that will improve your lead to customer conversion rates, lower you cost of customer acquisition and more with Your Definitive Guide to Lead Nurturing.