Introducing your webinar speaker!
Tammy Duggan-Herd, Ph.D. is a psychology researcher turned marketer. After attaining her Ph.D. in Applied Social Psychology, she gravitated towards digital marketing because of its data-driven approach.

Tammy utilizes her understanding of consumer behavior, and extensive training in statistical analysis and research methods to lead the marketing and website strategy for her marketing agency Campaign Creators.

As the Director of Marketing, Tammy has produced a 1200% increase in organic traffic and 760% increase in leads shifting the main source of new business from referral and word of mouth to inbound lead generation.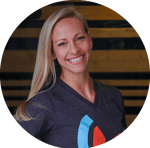 Watch Now