When it comes to growing your business, inbound marketing is the way to go. Unlike traditional marketing methods that interrupt consumers with uninteresting messages, inbound marketing provides online content to potential buyers who are actively looking for products or services.
As a result, you receive more sales and higher ROI on your campaigns with inbound marketing than any other form of marketing available. However, in order to get the most out of your campaigns, you need to know about inbound marketing strategy.
In this blog we'll cover 5 effective inbound marketing strategies that will help your business reach target audiences, earnings goals, and become more efficient every day!
But first, let's start with the basics.
What is inbound marketing?
Inbound marketing is an umbrella term for all marketing strategies that use valuable content to drive consumers through the buyer's journey. While inbound marketing are is new, today it is considered by many to be the only way in which modern marketers should propel their businesses in order to meet quarterly or annual revenue goals.
That's because today consumers are in the driver's seat, not marketers. If they aren't properly educated about a company or its products through inbound marketing, consumers will simply move on without ever making a purchase.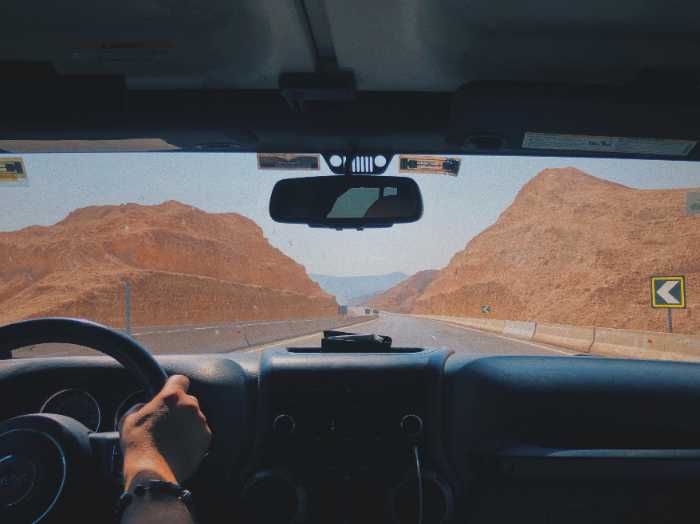 How does inbound marketing work?
An example of how inbound marketing works is when a consumer types "red shoes" into Google search. When this happens, Google will display links to pages about red shoes, often without much if any paid advertising involved.
Since these results come from websites with online content about red shoes (blogs, e-commerce sites like Amazon, etc.), the chances of them clicking on one of these results is highly likely. If these consumers like what they see, they will most likely make the purchasing decision right then and there.
How does inbound marketing differ from traditional marketing or outbound marketing?
Compared to traditional marketing, inbound marketing is much more efficient. That's because inbound marketers are focused on providing value to their target audiences right from the beginning. By including valuable content that consumers actually want (not messages they can't stand), you will attract interested buyers well before your sales team even has a chance to pitch your products or services.
For example, instead of cold calling prospects through an outbound campaign, you might publish blog articles about popular customer concerns. This type of inbound marketing helps you begin building trust with potential customers. Then, pairing this technique with a solid lead nurturing campaign makes it easy for prospects to think of you as their trusted source.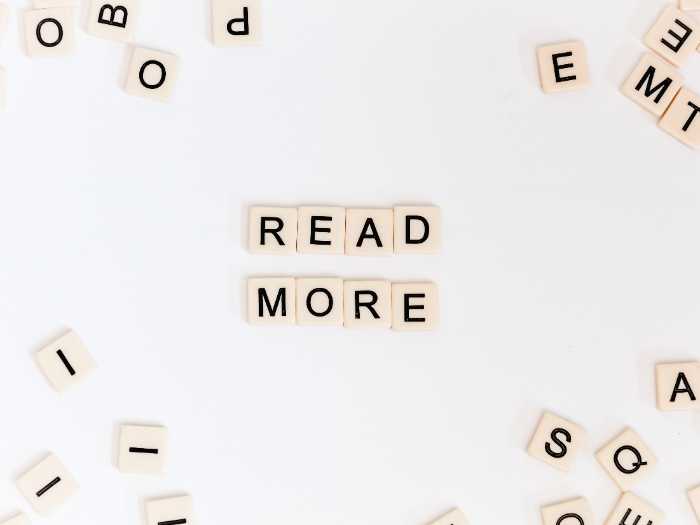 Why do marketers prefer inbound marketing over traditional outbound marketing?
Marketers prefer inbound marketing because it provides a higher ROI and can be completed at a lower cost than traditional marketing strategies. One of the main reasons that inbound strategies produce higher returns is that companies are able to pinpoint target audiences with their online content more efficiently than they could ever do offline. Even with all the great technology today to pull data on who you think your prospects are, you will still be more likely to gauge interest in your products, services, and content, from someone through an inbound campaign than an outbound one.
How do you develop an inbound marketing plan?
Developing an inbound marketing plan or marketing strategy for your business entails several steps. The first step you need to take is figuring out just where your target audience spends their time online.
For example, are they on Facebook or Twitter? Do they interact with blogs about relevant topics? You also need to determine what social media channels your target consumers are using most often, so be sure to stay up-to-date with current trends.
After you've done this basic research, the next step in your marketing plan is to develop a content strategy that will attract the consumer's attention quickly and easily. Be sure to include a variety of asset types in your content strategy, from guides, to ebooks, to videos and infographics that nurture the reader into deeper pages about specific products or services you are offering.
The idea is to capture the attention of your target audience immediately so they want to learn more about your company or its products, not simply click away in search of something better.
The next step is to develop a promotion plan that will be carried out across all channels including social media, blogs, email, and every other outlet you have available.
For example, if you write an SEO-focused blog article on how to clean suede shoes, then make sure share this post on Twitter, Facebook and LinkedIn with relevant keywords. Include the article in your next email campaign as well, and encourage subscribers to share the post on their feeds. You'll drive traffic to the site, signalling that this is a piece of content people enjoy reading, and it also means greater brand exposure for your business.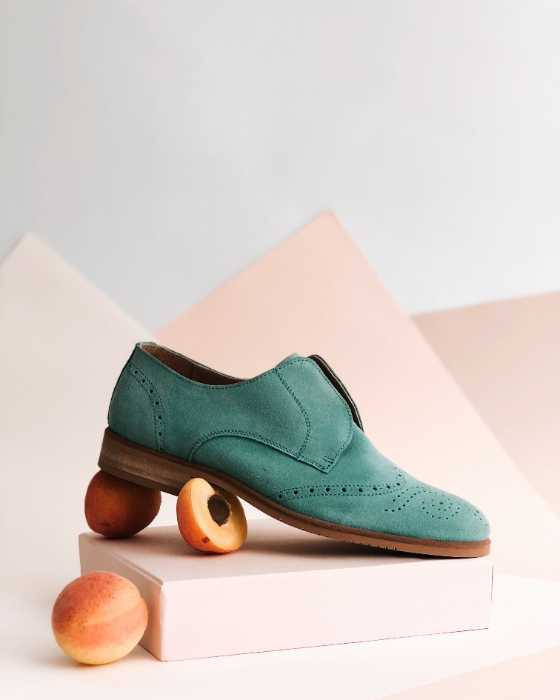 Finally, make sure that you measure your inbound marketing efforts to discover what is and isn't working.
There isn't a magic bullet when it comes to inbound marketing, and sometimes you will find that some content or strategies aren't as effective as they could be.
Learning from mistakes is part of the process, so don't get discouraged if something doesn't work out right away!
Now let's look at 8 inbound marketing strategies you can use to grow your business...


1) Create buyer personas
Buyer personas are detailed profiles of your ideal clients and are a critical aspect of inbound marketing. Buyer personas include demographic information, purchasing preferences, and other unique characteristics that describe how they act online or in the market for your products or services.
3 easy ways to create buyer persons for inbound marketing:
Brainstorm which types of buyers are most interested in your business: Identify whether you are targeting consumers with high-income levels or average incomes; people who want low prices or those who are willing to pay more; individuals who prefer to spend money on big-ticket items like cars and homes; young professionals who value career advancement opportunities; etc.
Find out where your buyer personas live online: Try to find out if they are most active on social sites like Instagram, or would be more likely to look for blogs that discuss your industry.
Determine their buying stage: Are they in the awareness, research, consideration, or purchase phases of the marketing funnel? Who are your personas most likely to trust for advice?
This will help determine what tactics and channels to use for inbound marketing.


2) Optimize your website to attract your personas for better conversions
This step of your inbound marketing involves improving your website to increase its conversion rates and ensure it's designed in a way that appeals to your target audiences.
If you're trying to increase conversions from your website, it's important to have a process for testing different designs and layouts that will work best for your audience. This is often called iterative design, and in this case, user experience is key. You want to maintain a clean design that is simple and easy to navigate so potential customers find what they're looking for quickly and easily.
Remember - if a visitor can't find what they're looking for on your site in a few clicks or less, they'll leave and never come back again.
3 easy ways to optimize your website for better conversions and inbound marketing:
Choose an effective navigation toolbar: The top navigation menu on every page of your website needs to be visible and easy for visitors to understand how to use or else they'll bail out before viewing more than one page of your site.
This includes removing extraneous links and giving items in this toolbar specific purposes like shopping cart buttons and links that connect them with customer service if needed.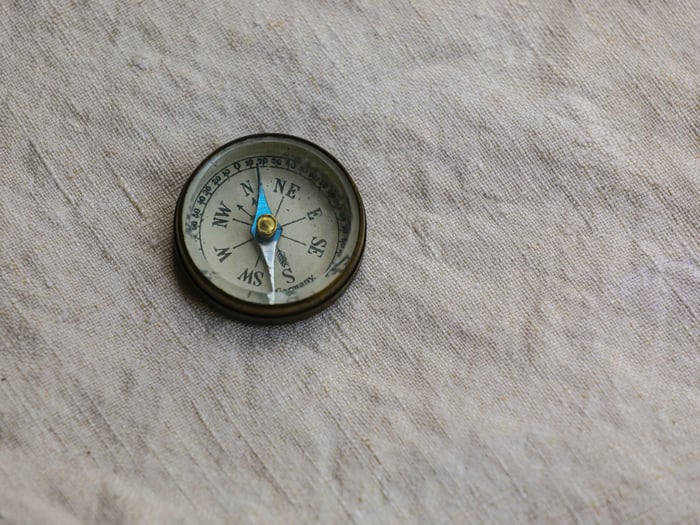 Optimize your site to promote buying products or services: You should include all the necessary information about what buyers gain when making a purchase from you, which often requires including testimonials and client case studies. The more compelling these are, the more likely visitors will complete the CTA (call-to-action) on each page of your site.
In addition, you should include plenty of social proof in the form of testimonials from current customers as well as any awards your company has won or been nominated for because this is a powerful way to emphasize that you're a reliable brand.
Include CTAs on every page: You don't want to make it difficult for visitors to contact you, learn more, or request information about your products and services. Adding strategic CTAs throughout your website is critical here.
This also includes creating an opt-in CTA above the fold (meaning the visitor doesn't have to scroll down before seeing it) and providing incentives like free consultations, whitepapers, eBooks, and more to hook them in, and get their contact information.
4) Use email marketing as part of your inbound marketing strategy to increase engagement and conversions
Email marketing is still one of the most effective ways to grow your business through inbound marketing.
It's a great way for users who have found you through other platforms to learn more about what it is that you offer, and get in touch with you if they're interested in buying anything.
The benefit of using email marketing as part of your marketing strategy is that it can help connect users with the information they need when they're ready.
3 easy ways to use email marketing in your inbound strategy:
Create user-friendly opt-in forms: One of the easiest ways to use email marketing in your inbound strategy is by creating compelling, well designed opt-in forms that don't look intrusive or unappealing.
It's important that each form is relevant and easy to access so you'll receive more submissions, which will then allow you to communicate with potential customers on a regular basis.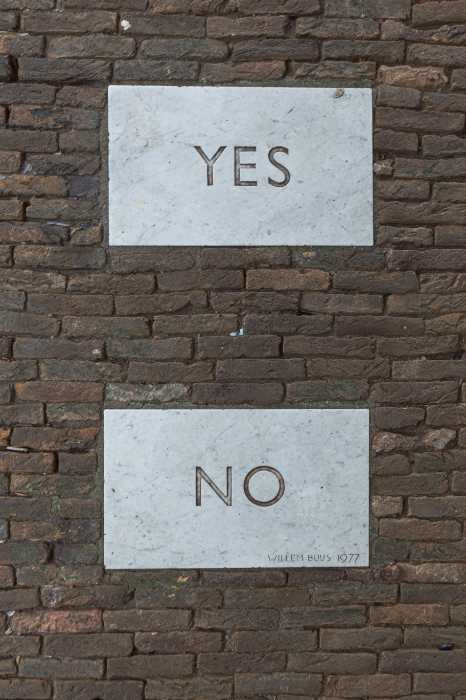 Choose the right tools for email management: Once you've created your list, you're going to need some tools for managing it properly.
You can choose one of many great email service providers like HubSpot, Klaviyo, Mailchimp and more.
These services make it much easier for small business owners who are running their own companies to stay organized and generate better results by sending more effective messages.
Get in touch with inactive subscribers: Sometimes people sign up for your email list but end up not engaging with your message, which is why it's important to follow-up later on when they haven't been opening emails or clicking them.
However, don't spam people who aren't interested--try using a one-click unsubscribe option so you can minimize any backlash from prospects who signed up by accident.
5) Improve your email strategy by creating a customer journey map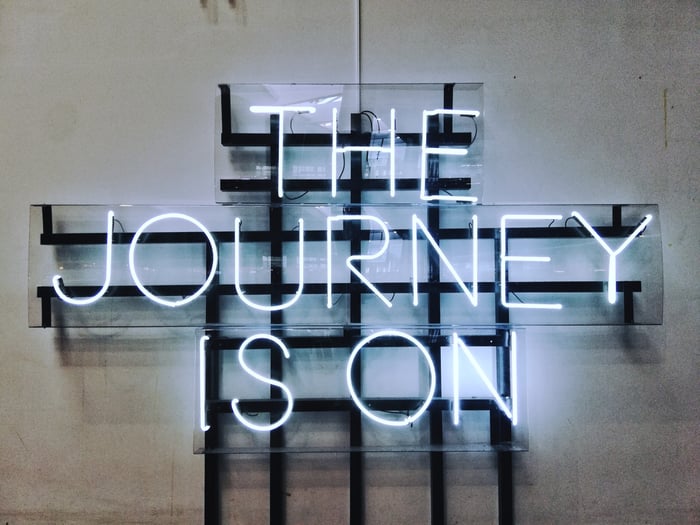 Email marketing is cheaper than other forms of advertising, and it allows you to send messages directly to your customers at any time.
A customer journey map will help you understand what your customers are looking for, and when they're looking for it. It allows marketers to see how customers interact with their business at each stage of the buyer's journey. This includes identifying which types of content they consume and engage with most often, as well as when they might start looking for a solution that your company offers.
The map can show you whether your content is relevant, and if it's not, it can help you figure out which types of content are most likely to convert visitors into buyers.
3 easy ways to improve your inbound marketing email strategy with a customer journey map
Organize the information you have about your customers: This means having a clear idea of how each visitor interacts with your company from the moment they come in contact with your brand until they become a full-fledged customer.
You should also identify all touchpoints, which are any place where content can be delivered and received by prospects, including social posts, websites, blog posts, videos, etc.
Identify the points in the consumer journey that offer potential opportunities for your business: You'll likely discover that some touchpoints are more important than others for driving conversions. These include any place where prospects might be in the decision phase of their buying process, which is usually the early stage of the consumer journey.
Choose your most effective content types: When you understand where in the customer journey potential leads are, you can better decide what format works best for each type of content being created for your email funnel.
For example, if your company's product offers a solution that's meant to be implemented quickly, this might work best in the form of an infographic or video.
6) Use social media to expand your customer base by building relationships, increasing brand awareness, and identifying buying signals
Social media is a great way to make inbound marketing easier for your business because it provides an opportunity to create a community around your brand that can eventually turn into leads.
You should take advantage of both personal and business accounts that track keywords related to your industry. You'll then be able to connect with people who might be interested in what you're offering.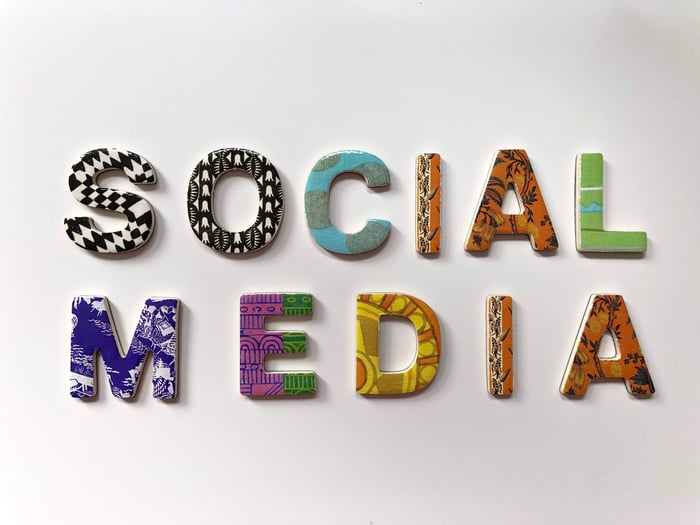 3 easy ways you can improve your inbound marketing and build strong customer relationships with social media
Identify your brand's biggest advocates: Once you've built a presence with social media posts across various social platforms, it'll be easier to identify the people who enjoy talking about and sharing your company's relevant content.
These are going to be some of the same individuals your business should turn to as customer advocates, people who can help craft positive reviews of your company through word-of-mouth marketing efforts.
Maintain relationships with influencers in your industry: Influencer marketing is another way for companies to improve their inbound marketing and organic reach. Those who have created a name for themselves in a particular field often have a large base of followers who want updates and relevant content from them on all things related to that topic.
Create social ads for your target audience: When creating your paid advertisements via social media platforms, remember that you need to learn more about your target market so the content resonates with them on an emotional level.
For example, if you're selling books, you could use photos and quotes from influential authors in creative ways that will resonate with your buyer personas and spark interest in your brand.
7) Develop an SEO strategy for your blog
Making sure that every blog post is tailored to include relevant keywords and phrases through search engine optimization (SEO) is an effective inbound marketing strategy, specifically because it's aimed at increasing your company's visibility online—and making sure you show up on the search engine results page.
When you use search engine optimization for each blog post for specific search terms, you make it easier for search engines like Google to help your target audience find your business when they're looking for products or services similar to what you offer.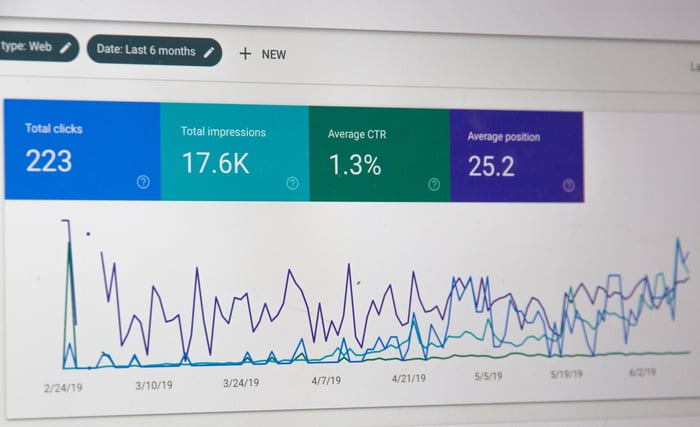 3 easy ways to develop an SEO-driven content strategy for inbound marketing
When writing blog posts, ask yourself if each piece of content is answering user queries: Once you've started generating more organic traffic through search engine optimization, take some time to look at what kinds of search queries are sending users to your site.
You should aim to use similar phrases in future posts so your target audience will be able to find what they need when looking for products or services in your industry.
Plan out topics in advance: Before you start thinking about the blog content you want to publish, make sure that you have some ideas for what kinds of posts are going to be most helpful for your audience.
By creating an editorial calendar with a set number of blog posts planned out ahead of time, you can stay on track towards publishing new pieces that are relevant and engaging—and keep your inbound marketing content machine running.
Use SEO tools to identify what people are searching for in your industry: You can use tools like Ahrefs to get more insight into what search terms are being used by potential customers who come across your site.
This makes it easier for you to create optimized blog content since all of the information is readily available.


8) Optimize your ENTIRE site for search engines so it comes up when people are looking for what you offer
In addition to creating optimized blog content, you should also work on putting SEO tactics into place on your entire site to improve your inbound marketing strategy.
This means that it won't matter what page a user is on when they find your business, as it's going to be clear that you're a legitimate option for solving their problem.
3 easy ways to use SEO on your website for better inbound marketing:
Build inbound links: One of the best ways to use SEO on your website is to build inbound links when you can.
Try including sources in blog posts that are relevant so they'll be more likely to share your content when they notice that you've referenced their content.
Always make sure that your pages have descriptive titles, meta descriptions, and page headers--and each of them should include keywords whenever possible.
Gain attention through local listings: Providing accurate business information isn't just important for online rankings--it's necessary if you want customers who are nearby your location to find you.
That is why it's essential to make sure every listing with details about your company is accurate.
Make sure that a potential customer can find information like hours open, address, photos or videos (if relevant), and even a map with directions to your company across all listings.
Optimize your site for mobile users: There's a good chance that more than half of your website visitors will have their devices in hand when they check out your site, which means it should be optimized for them to make the most of the experience.
Mobile-friendly features like responsive design themes allow users to navigate seamlessly from desktop computers to tablets or smartphones, so this is an important factor to consider when building your website.
Conclusion
Inbound marketing is the preferred strategy for many businesses because it provides a higher ROI and can help you grow your business. We've provided a few tips for improving your inbound marketing efforts that you can apply to your business today.
You might have noticed how many of these strategies focus on providing value and being helpful rather than "selling". This is because when people come across content they find valuable, it makes them want to learn more from this person or company.
We're excited to share our inbound marketing ecosystem guide with you as well! It's packed full of actionable steps for building an inbound marketing MACHINE to to increase leads, generate traffic and bring in revenue.