Converting visitors on your mobile webpage into customers can be a challenging process. In fact, mobile conversion rate optimization is one of the most misunderstood areas in digital marketing due to different customer motivations and intentions when using mobile devices versus traditional devices.
So whether you're a B2B SaaS business looking to get more trial sign-ups, an eCommerce store looking to improve your overall eCommerce marketing, here's how to ease the implementation of mobile CRO for your business and convert mobile visitors into leads.
What is Mobile Conversion Rate Optimization?
Conversion Rate Optimization (CRO) is defined as a system for increasing the percentage of visitors to a website that convert into customers, or more generally, visitors that take any desired action on a webpage. Mobile CRO, on the other hand, refers to increasing the percent of users who take a desired action when viewing a mobile webpage.
The importance of mobile CRO has grown drastically over the last few years as mobile search and mobile commerce (M-Commerce) have become staples of everyday life for consumers. In fact, BI Intelligence has gone as far as to say that by 2020, mobile will compromise 45 percent of US E-Commerce. Up from just 11.6% in 2014. People who shop online using their mobile devices also tend to spend twice as much via digital channels than those not buying on mobile devices. Digital marketers are aware of this huge growth and are now trying to plan accordingly.
How Important is Mobile CRO?
In the first quarter of 2016, the average smartphone conversion rate was just 1.3 percent compared to 4 percent for traditional E-Commerce. While it is a huge discrepancy, a large part of this difference is due to desktop being a mature channel that users are still more acclimated to, especially when it comes to E-Commerce.
Additionally, if we compare these conversion rates to the 2015 first quarter numbers (1.07 percent and 3.62 percent respectively), we see that the growth rate of mobile conversions was more than double that of traditional conversions which reflects the growing number of opportunities in mobile.
These conversion rates also don't tell the complete truth about M-Commerce. According to Google, 85% of online shoppers start a purchase on one device and finish on another. Therefore, a multi-touch attribution model would better represent the overall impact mobile is making on conversion rates.
And it doesn't end there. A recent study found that 88 percent of consumers who search for a type of local business on a mobile device call or go to that business within 24 hours. With almost half of in-store shoppers search for additional information on products or services while in-store.
This ability for mobile to affect not only its own conversions, but all areas of commerce is what makes it so important. If expert projections are correct, we can expect mobile CRO to become as, if not more, crucial as traditional conversion optimization in the near future.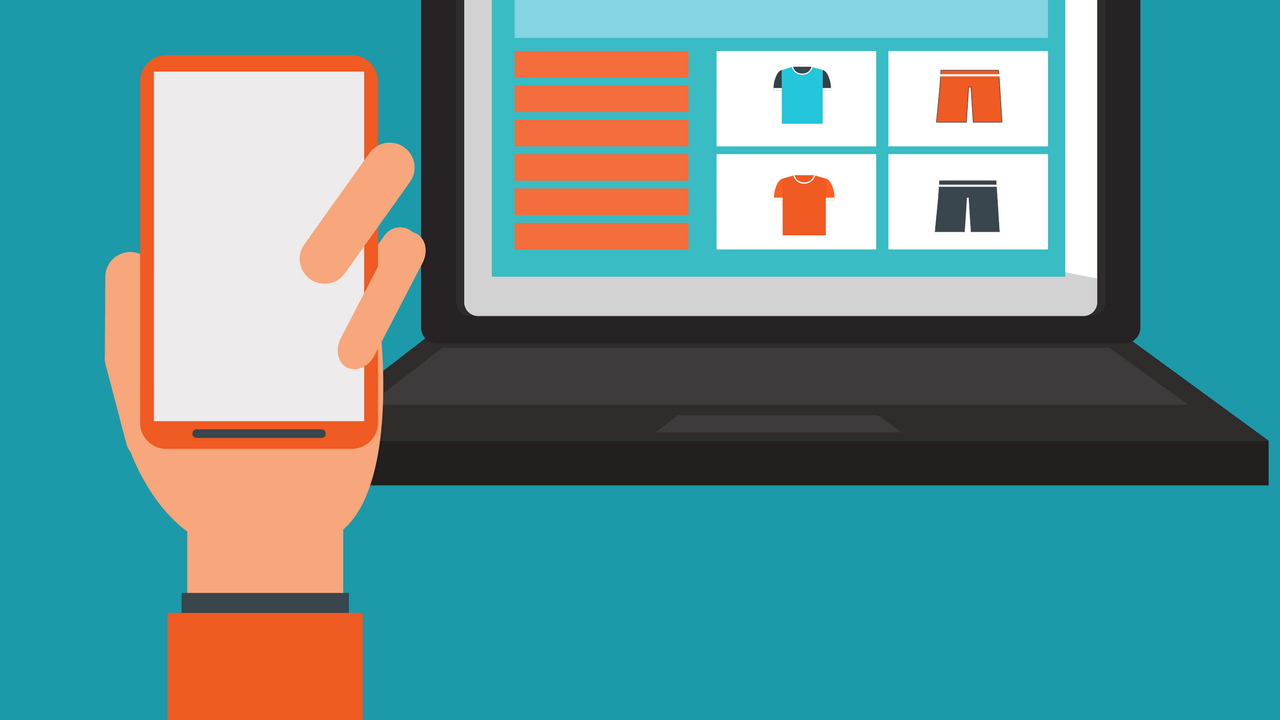 How does Mobile CRO Differ from Traditional CRO?
The main difference between converting PC or laptop users and converting mobile users relates to the situations in which each medium is used. Typically, the purpose of a mobile query is to find immediate and relevant information on a product, service, or business. Desktop users on the other hand are usually browsing with a much less immediate intent.
Knowing this, optimizations of your mobile conversion rate should focus much more heavily on speed and efficiency than your traditional CRO solutions. They should also provide more specific, less bulky content that can be easily accessed through a mobile device.
Strategies to improve your mobile conversion rates
All mobile CRO projects are fundamentally different and therefore require different strategies. The following is a list of tips and advice that should be taken into account when creating your strategy, regardless of the project.
1. LESS IS MORE:
No matter what aspect of a mobile website you are optimizing, less is always more. This concept will be the most important factor in every step of your mobile CRO efforts. Here are some suggestions on how to apply it:
Create minimal landing pages with no images to improve load time
Reduce page headlines to 3 or 4 words only, the more succinct the better!
To provide faster mobile web page download speeds, use "read more" options on pages with large amounts of content
Do not add pop-ups asking users to download your app, they only cause friction in the conversion process
Use bullet points with tall line heights to improve skimmability
2. SPEED AND EFFICIENCY ARE EVERYTHING:
It only takes extra 2-3 seconds for some mobile users to deem a process too long and abandon a site. Beyond just having minimal content on mobile web pages, there a few other ways to speed up the conversion process for users:
Offer instant mobile payment options for increased E-Commerce ease of use
Use geolocations so that ZIP code is all that is needed to determine location
Incorporate only name and email fields on landing page forms to increase efficiency
Design your landing page to fit entirely in viewpoint without the need to scroll
3. USER EXPERIENCE IS MORE IMPORTANT THAN EVER:
The ease of use and flow of your mobile website can make or break your mobile CRO. Mobile shoppers convert 160 percent more often on sites that are optimized for smartphones than on those that are not optimized for mobile.
Offer very specific CTAs like "directions," "share," or "add reminder" to help guide your users through the conversion process
Scale your mobile web pages for both landscape and portrait and increase UX on all devices
Use buttons instead of linked text to make it easier for users to click
Include a search option at the top of all web pages to help users navigate your website
Ensure that key info on all pages appears above-the-fold so that it is not lost in translation
Add one-click sharing options that includes all major social media platforms
Allow content to be instantly emailed if too large to view on mobile
As mentioned above, no two mobile CRO projects will be the same. Some of these items may not apply completely, or not at all, to your mobile website. But more often than not, if you want to capture the increasingly popular mobile shopper, including these strategies will set you apart from your competitors.
Conversion rate optimization is just one key tactic aimed at turning website visitors into leads and customers. For even more ways to boost your lead gen efforts get your free guide, The 30 Best Lead Generation Tips, Tricks and Tactics.
This blog post is part of Your Definitive Guide to Lead Nurturing blog series and Your Definitive Guide to Conversion Rate Optimization blog series.