There is no shortage of CRM software on the market, with different systems offering a wide range of features with various integration options and, of course, prices. So it's any wonder how a person ever figures out which system is right for them.
Well today we're going to try to help you by reviewing one of your options, a CRM system by the inbound marketing and sales company HubSpot to help you decide if it could be the right choice for you.
This blog post is part of "Your Definite Guide to Marketing Automation" blog series and "Your Definitive Guide to Lead Nurturing" blog series.
What is a CRM software?
First things first, a Customer Relationship Management, or CRM, software is a platform for managing all your company's interactions with its past, current, and potential customers. Typically a company will begin to track their interactions with a contact in a CRM once the lead has progressed towards the bottom-of-the-funnel and become a qualified sales lead.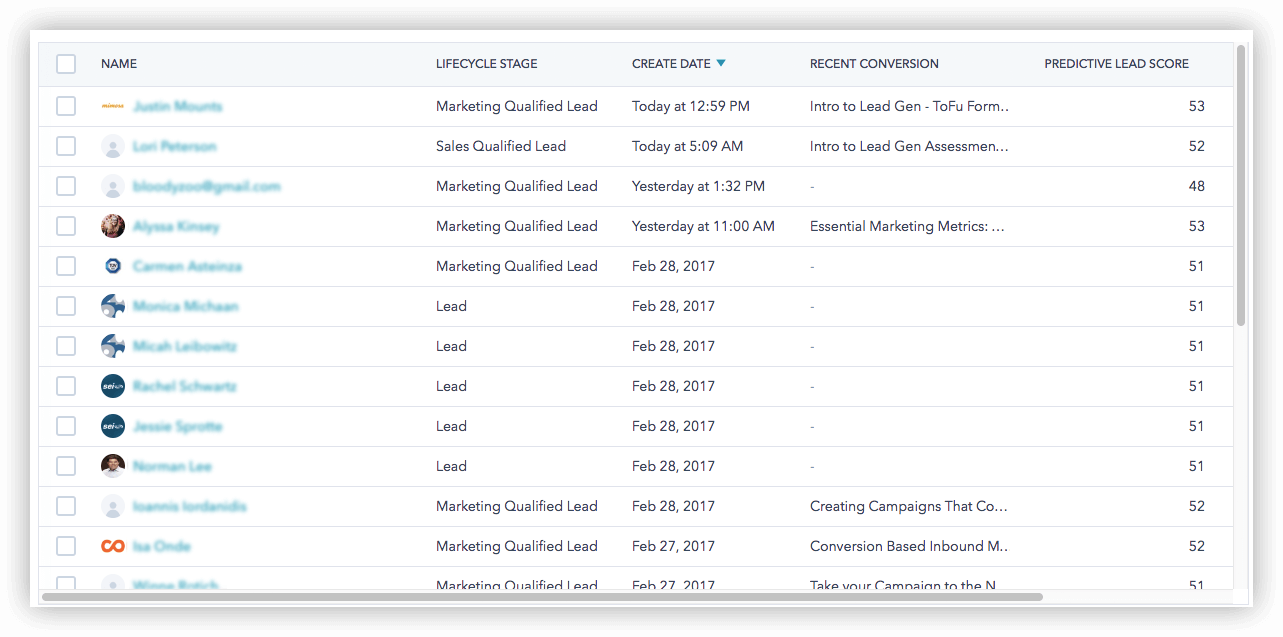 Simply put, a CRM system stores information that creates a record of each client's interaction with your company, including personal data, past purchases, email exchanges, social media engagement, and more. This allows your company to create a much more personal experience for customers at all stages of the buyer's journey by providing sales reps the information they need to truly connect with leads, and close those deals.
Is the HubSpot CRM Right for You?
When it comes to choosing the CRM (or any marketing software) that's right for your company, there are a number of criteria to consider because solutions are definitely not one-size-fits all. As far as all-around ratings go, however, HubSpot's tool consistently ranks among the best.
We particularly recommend HubSpot CRM for small businesses as well as B2B companies looking to integrate their marketing and sales funnels."
The platform has received countless glowing reviews from marketing professionals because of it's intuitive interface, flexibility, and well-rounded set of features. It has been touted as an ideal option for companies looking to transition into using a CRM with ease and minimal changes to their existing workflows. In addition, the HubSpot CRM is a certified premier Google partner.
Now let's dive into the details of the platform...
HubSpot CRM Features & Benefits
Pricing
The first major advantage of the HubSpot CRM is its price point— which is to say, zero. While most CRMs come at monthly costs that can stray into the hundreds, HubSpot's tool delivers a generous bundle of features absolutely FREE.
HubSpot CRM Main Features
HubSpot's CRM covers all the bases necessary to deliver a superb user experience and help sales and marketing teams succeed.
Key features include:
Automated logging and updating of customer deals and sales activities
Storage of up to 1 million contact and company records using their email addresses, inbox, or form submissions, with details including revenue, industry, personal information, and more from their 20 million-contact database
The ability to make and record sales calls, send emails, schedule tasks, and assign tasks to sales reps inside of the HubSpot CRM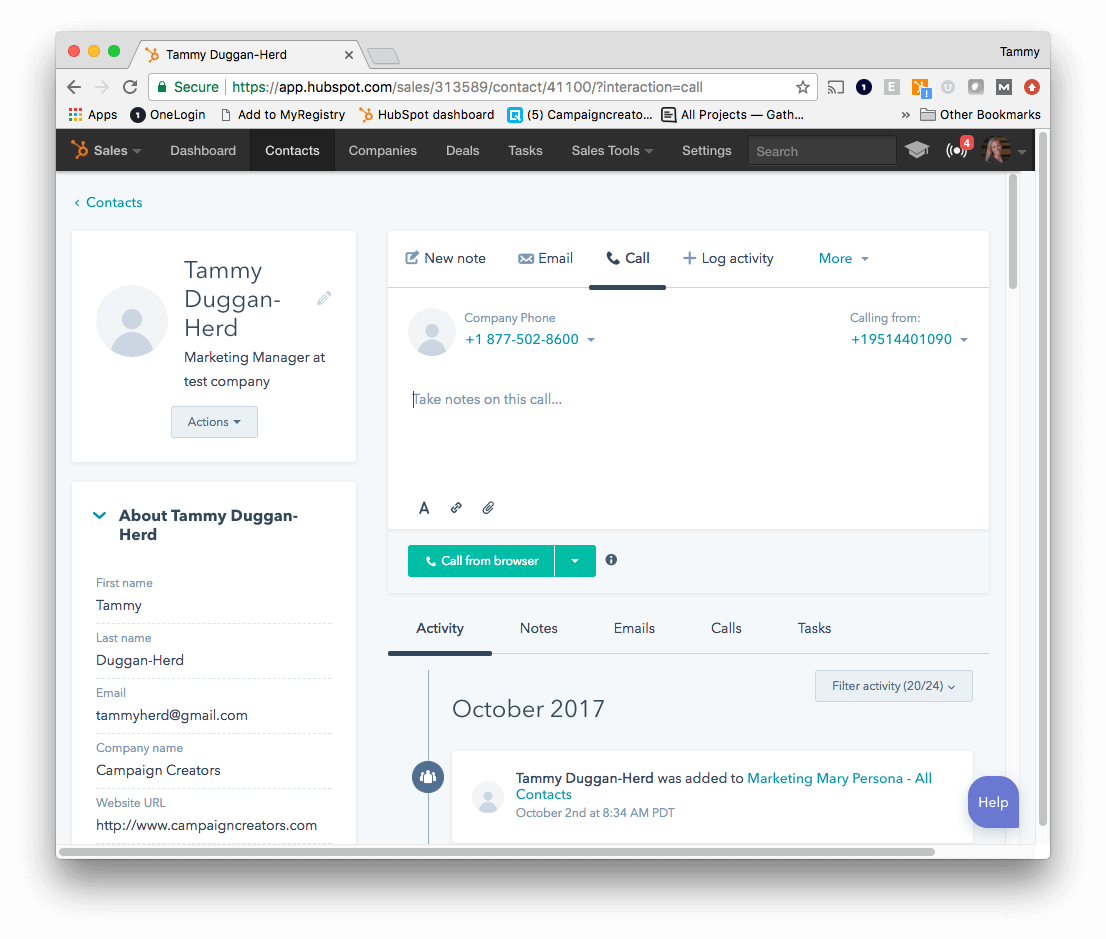 Automatic publication of emails, recorded calls, and sales notes to a contact's unique timeline, to simplify the task of reviving cold leads in the future
Email tracking with options for both automated and more customized email campaign
A sales dashboard and customizable sales pipeline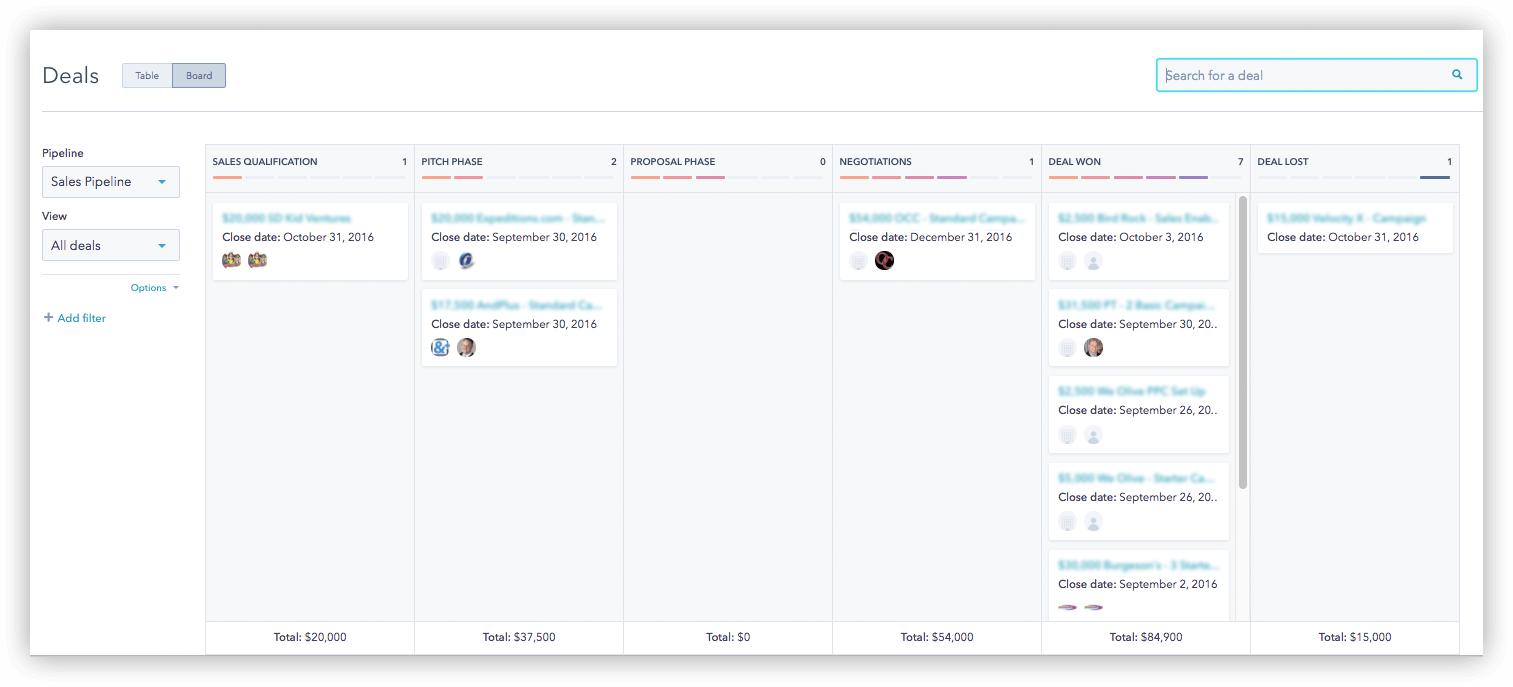 A built-in activity stream with notifications delivered immediately after a lead opens an email, clicks on a link, or downloads an important document
Crucial real-time email metrics including open rates and click-through rates
A library of email templates designed for every step of your customer's journey and the option to create your own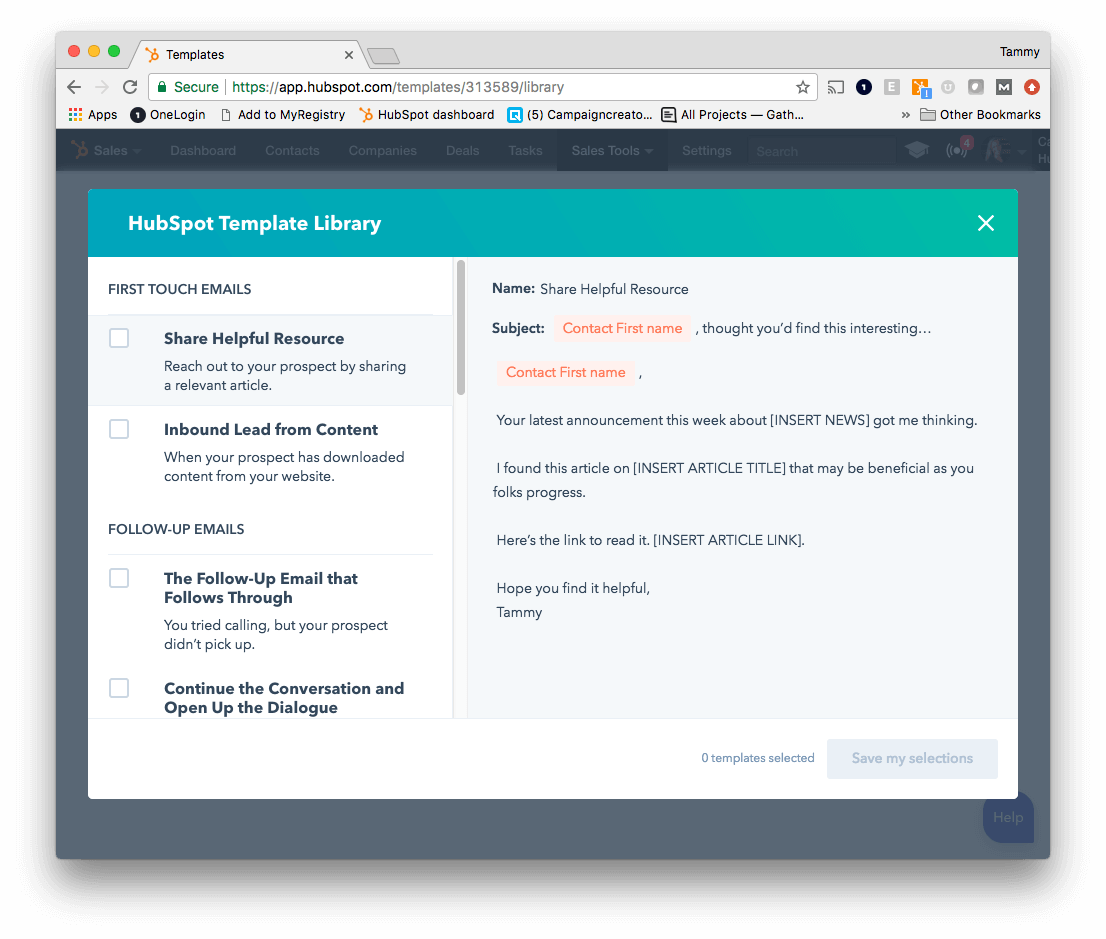 HubSpot CRM Best Integrations
HubSpot's email tools are compatible with Outlook, Windows' Office 365, and Gmail; Google Drive and Dropbox files can also be attached to your contact and company records for easy access.
There is also a large variety of other HubSpot CRM integrations available, ranging from Eventbrite to LiveChat to Wordpress to Shopify. You can find a comprehensive list of these on their site.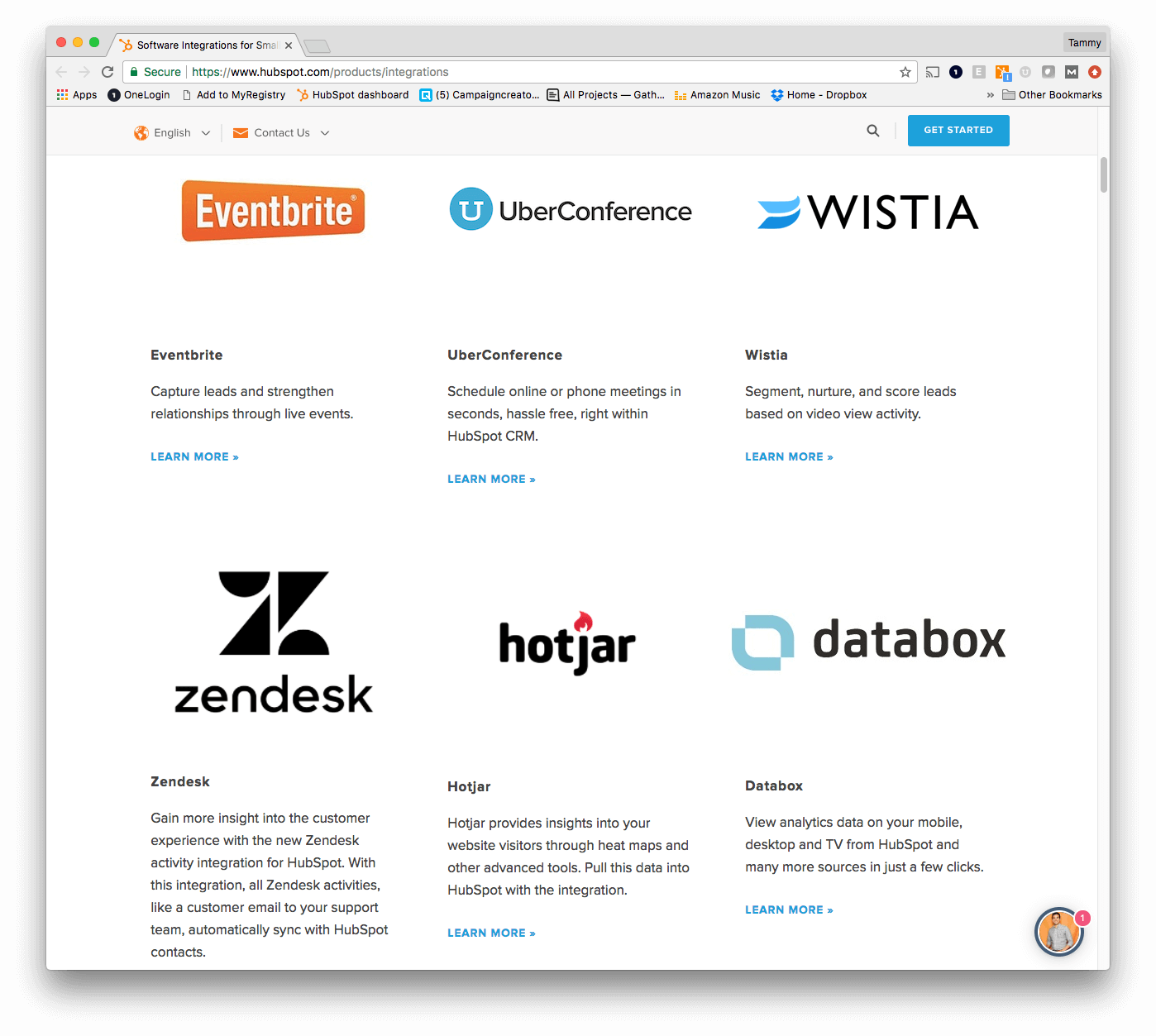 Additionally, the HubSpot CRM is optimal for pairing with HubSpot's Marketing and Sales software, which also come free in their basic packages. In combination with HubSpot Sales, you can log emails in the CRM automatically, create new contacts from their email client, and view open and click activity on the contact record. When used with Marketing, organization of customer interactions is streamlined across marketing and sales - no more lost leads or contact data! Hallelujah! These integrations are recommended both by HubSpot and users of the software (like us!).
Some Areas for Improvement - no one's Perfect!
Notedly, as with any software, HubSpot's tool has several drawbacks which users have reported on. Primarily, these consist of a lack of strong reporting capabilities and "hiccups" in the interface. There are also unsurprisingly fewer advanced features that you might see in a top-tier paid CRM.
Fortunately, the tool is being constantly fine-tuned and updated by HubSpot, and users report continuing to see positive changes months into using the product. For the a full run-down of the latest updates to HubSpot's software suite check out the HubSpot Product Updates 2018.
Also, it's evident HubSpot isn't the one and only CRM out there. There exists plenty others that individually may provide you a better bang for your buck. One of which is Salesforce, and from our friends at PieSync, you can directly compare HubSpot CRM vs Salesforce CRM.
In their article, they look at elements of each CRM, including:
Cost;
Overall Feature Sets;
Automation;
Collaboration Between Sales, Marketing and Support Functions;
Scalability;
Implementation;
Integrations; and
Reviews.
HubSpot CRM Setup & Support
While the user-friendliess of the software is one of it's greatest its advantages, the HubSpot CRM setup can still seem a little intimidating given the bundle of features we've discussed that need configuration. A user finding themselves in need of help will have a few options available, starting with contacting HubSpot directly or taking their questions to the HubSpot community forum.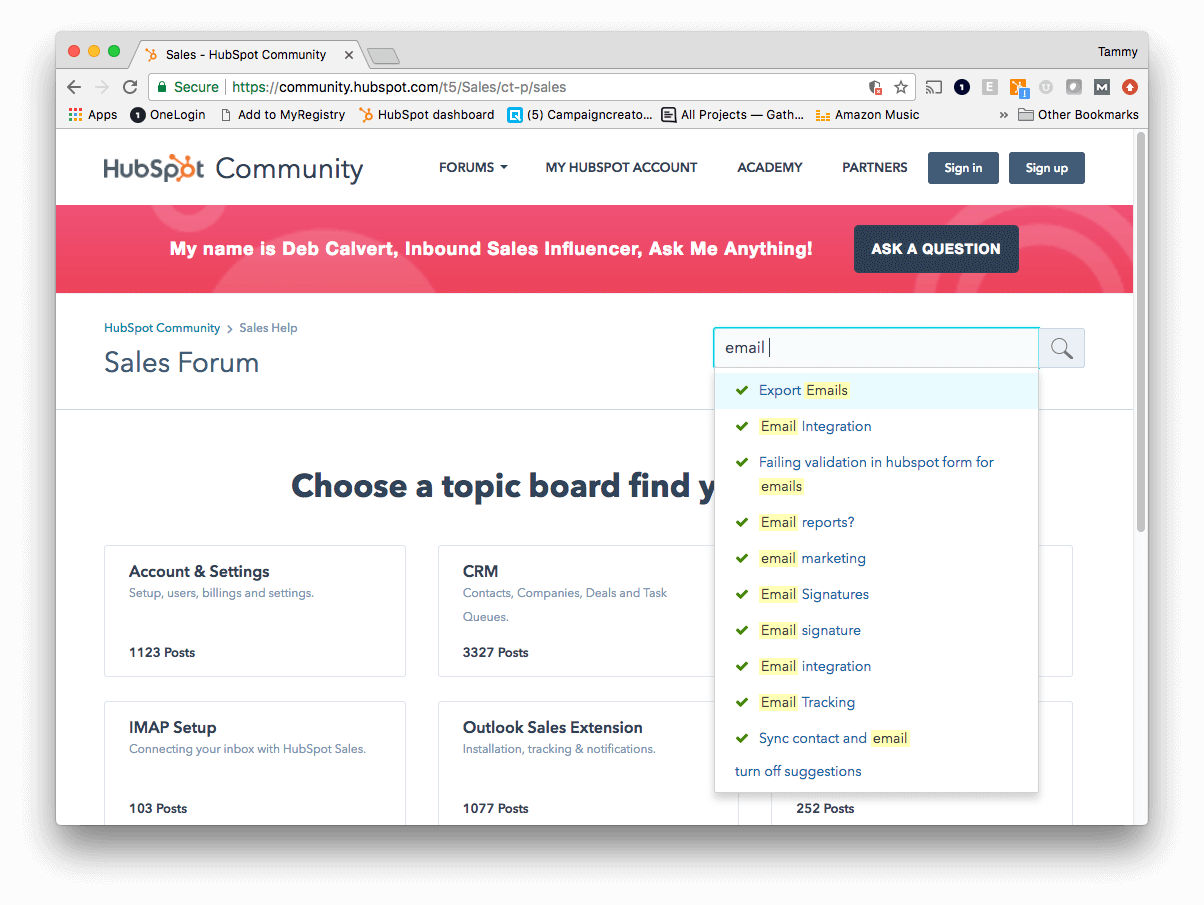 Still another option is getting assistance or training from someone professionally acquainted with the software— this is where we can help. As a HubSpot platinum certified agency partner, Campaign Creators is well-versed in not only using HubSpot products from ad integration to Sales Pro, but providing support to other companies with setup and implementation.
The Verdict
If you're looking for for a user-friendly, reputable CRM system that makes for smooth integration and incorporates all of the no-frills features you need at an affordable price - the HubSpot CRM makes for an excellent candidate. If interested in finding out more, check out the product page on HubSpot's site here or contact us and we'd be happy to handle to the details for you.
Looking for more help with integration, email and workflow templates, or setting up in HubSpot? You can leave the technological heavy lifting to our marketing technologists by finding exactly what you need from Express by Campaign Creators.