With new technology being released and new fads in strategy emerging regularly in the industry, a marketer's work is never done. 2017 has brought its share of trends, even some specific to business-to-business companies. For everyone who likes being kept in the loop, we're sharing our take on the biggest "things" in B2B marketing this year.
This blog post is part of "Your Definitive Guide to Lead Nurturing" blog series.
Employer Branding
Over the past decade, the Internet in general, and social media specifically have made executive branding all but a necessity as power has shifted increasingly into consumers' hands. Merely developing a quality product is no longer enough to be at the top of the market; a company's image is just as important to sell, whether it's about large-scale sustainability or positive Glassdoor reviews.
Employer branding is the internal culture which a company creates based on their "brand story" and brand values. Aside from public image, it is also advantageous in attracting quality employees to the company and increasing the existing team's motivation.
69% of active job seekers are likely to apply for a job if the employer actively manages its employer brand, while Harvard Business Review reports that a poor reputation can cost a company a salary over 10% higher per employee compared to its more reputable competitors.
The employer brand may sound like a job for HR, but it's actually very relevant to marketing. Collaboration between the two departments ensures crucial brand consistency, and the content created for channels like social media by marketing should align with the goals of human resources.
Marketing can also provide HR with insight in several important areas, including talent segmentation (in the same vein as client segmentation) and technical know-how.
Native Advertising
Native advertising refers to paid online material that is "in-feed" and non-disruptive, resembling editorial content but intended to promote an advertiser's product/service. Essentially, native advertising blurs the line between advertising and content. This type of advertising has gained popularity with content marketers because it builds prospects' trust of a company better than traditional display ads.
Examples of native advertising include promoted Twitter posts, suggested posts on Facebook, and recommendations from content discovery platforms. In 2017, rather unsurprisingly, native advertising is focused in social media and video content, driven largely by user-generated content elements. According to Business Insider (BI), native ads are predicted to drive 74% of all advertising revenue by 2021!
Account-Based Marketing
Account-based marketing (ABM for short) is an alternative B2B strategy that identifies and targets a clearly defined set of target accounts within a market and employs personalized campaigns intended to appeal to each account.
While a greater financial investment than traditional marketing, ABM has been facilitated in part by recent accessibility-improving technical developments. According to Triblio, 80% of marketers say that ABM outperforms all other marketing channels in terms of ROI.
Spear Marketing defines the characterisics of an account-based marketing approach as:
Segmented

Integrated

Content-driven

Of a sufficient duration (that is, making use of a nurturing strategy)
The benefits of account-based marketing include:

Direct communication with prospects— in addition to providing a platform for personalisation, ABM allows for much more frequent communication in the form of everything from emails to phone call consultations, creating opportunity for mutually valuable dialogue rather than a pushy one-sided sales pitch.
Social data insight— this significant component of the accounts-based model allows marketers to understand what their target audience values.
Continual realignment- ABM can potentially enable marketers to get instant results, which means "live" alteration of campaigns based on incoming data. When a company's strategy can continously be tweaked with changing demographics, they will never fall out of touch with their prospects.
Another major advantage of ABM is its ability to align sales and marketing teams, though of course only with both parties' desire to cooperate.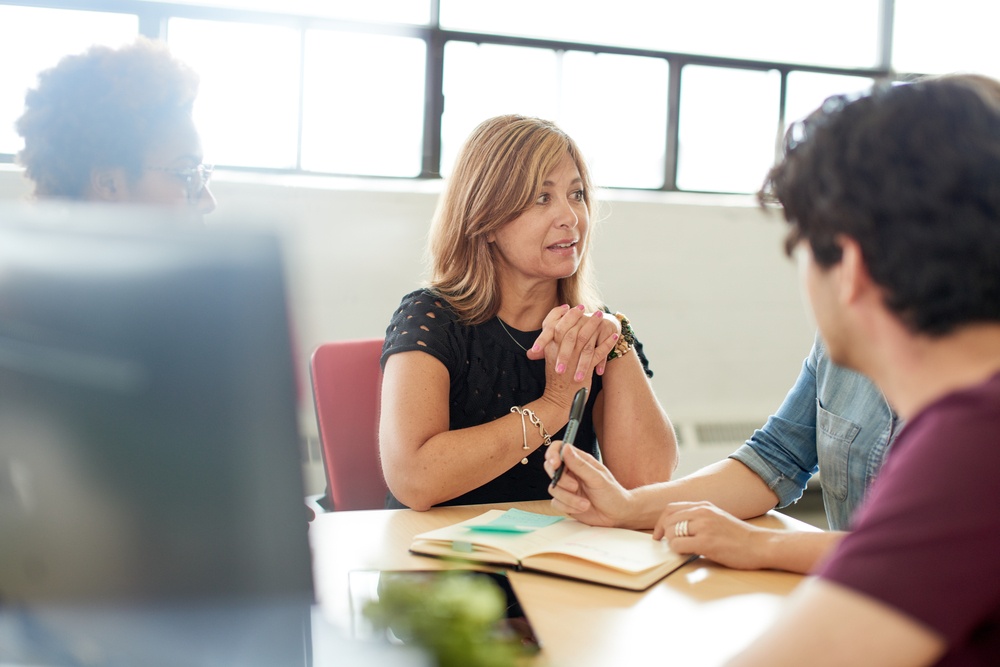 Social Media, Video, and Mobile Marketing
We've touched on this many times, but only because it continues to ring true— visual and mobile content is king in 2017. Last year, 53% of marketers said they published content containing visuals 91-100% of the time, an increase of 130% from the previous year, up from 40.5%.
Bombarded by Internet-sourced information on a daily basis, consumers need a digestible, concise delivery of marketing messages, be it a 140-character post, well-designed infographic, or punchy slogan on a website ad.
The biggest challenges for acting on this fairly consistent trend lie in knowing which channels to cater to and how to produce the content from a technical standpoint. We've written our share of blogs on mobile, video production, and social media— check them out to begin optimizing your strategy for the Snapchat age.
AI AND SUPER-AUTOMATION
Along with many areas of business such as e-commerce and product management, artificial intelligence is giving marketing a boost. Machine learning's pattern recognition and predictive analytics' future projection of consumer patterns are powerful assets to any company.
AI may bring to mind a powerhouse like IBM's Watson, but it is also present in both major and smaller-scale marketing platforms like Salesforce's Einstein. Working together with bots, such platforms offer important insights pulled from layers of hidden data and add more precision to predictive marketing.
AI research is applicable to everything from refining keyword searches to building full advertising campaigns.
Technology is becoming more naturalized, using algorithms that mimic cognitive patterns used by the human brain. As consumer demand for a personalized experience continues to grow, this is a welcome development. Additionally, AI is beginning to target sentiment with features such as language analytics, context of online content and searches, and even facial detection.
Influencer Marketing
According to TopRank Marketing's 2017 Future of Influencer Marketing Research Report, 67% of marketers want to drive lead generation through the use of influencer marketing. So what IS influencer marketing?
Definitions vary considerably, but generally speaking, influencer marketing is the practice of communicating and collaborating with network-mobilitzed industry experts to supplement your marketing strategy. It can involve everything from from providing quotes periodically for blog posts to making regular arrangements for the influencers to attend events and have a hand in content creation.
After identifying key subjects that represent the intersection of brand interests and their clients' needs, companies identify, qualify and engage with influencers.
Influencer contributions to brand content add credibility and when influencers promote that content to their networks, it can increase reach to new buyers that are difficult to engage through traditional means.
Because B2B sales journeys are usually lengthy and high-involvement, the expertise of a trustworthy external source can create major advantages for B2B companies.
Companies that invest in influencer relationships can reap benefits such as:
gaining expertise on subject matter their own marketing department may be lacking

easing the content creating load on the company's members

Providing a credible voice to the content base that contributes from a non-marketing perspective

Increasing the reach of brand content to both clients and communities within the industry
Now you're in the know about which trends to be keeping an eye on— and possibly implementing in your own B2B campaign.
Want to know all of the latest things happening in marketing? Download the free 2017 State of Inbound report, packed with easily digestible stats and info from 4,000 sales and marketing professionals. Click below to download!