Whether you're creating your own online shop as a way to make a little bit of extra cash or you're building one as part of your overall business growth strategy, how do you know where to start? We're here to share the good news! You don't need a lot of money, time, or even technical knowledge to launch your own profitable online storefront. Get ready, because we're going to show you exactly how to do it.
Here are the 10 steps to building your eCommerce website from the ground up (plus tips on the best eCommerce marketing methods to help you get it off the ground):
Discover the Perfect Product to Sell.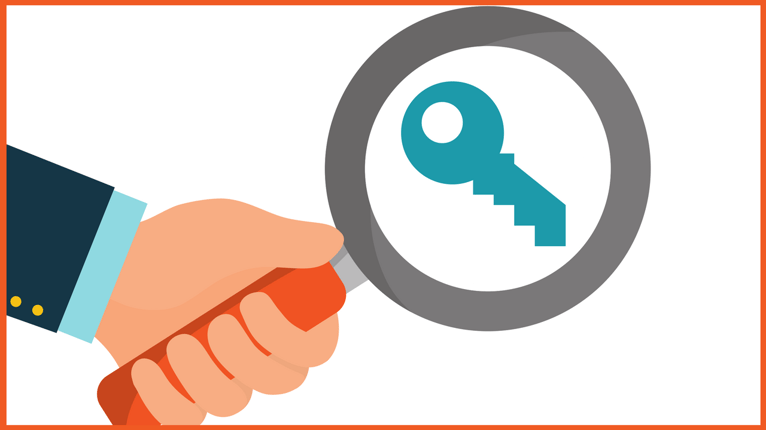 If setting up your own online store has been on your to-do list for a while, then you probably already have an idea in mind for what kind of products you'd like to sell. It may be something that you make like that's handcrafted or something that you source from a wholesaler and sell at a higher price point. No matter the products you choose to sell, this is always the first step in creating a profitable ecommerce website.
The next step in the process is to research your product idea to ensure that it is actually viable. Are people already shopping for this item? How much competition is out there? Is the niche already over saturated, too trendy, or competitive? Are you able to compete on pricing?
One great way to find an idea for profitable products to sell is by analyzing what other ecommerce stores are selling. Browse best-selling items and trending products to find ideas that people are already shopping for. While you're at it, check out items that are not on the best-sellers list to gauge which items to exclude from your product list. Some of the best places to find this data is on the major ecommerce platforms such as:
Next, check out online communities' sites that showcase interests, trends, and popular opinions. Facebook pages, trend watch sites, and online communities are great places to look for this kind of insight. Check out pages like these:
Determine the Prices of Your Products.
Pricing is essential to launching your successful ecommerce website, it can also be one of the biggest challenges that business owners face when launching their store.
If you set your price point too low, you could risk losing money or barely breaking even at the end of the day. This means that all of your hard work, time and effort that you put into creating your online business was all for nothing. On the other hand, if your prices are too high you may not make many sales and it could cost you your bottom line in the end.
In order to price your products correctly, it is imperative to calculate all of your business costs and analyze them. Things to consider when doing a cost analysis:
All costs of materials to make your product.
Web hosting for your eCommerce site (Self Hosted, Shopify, etc.).
Taxes.
Shipping (including packaging and delivery).
The percentage that payment processing services (PayPal, Stripe, Square, etc.) will skim off the top.
Any additional marketing and advertising costs (Product photography, advertising, influencer marketing).
Add in the amount you'd like to see in profit and ultimately take home at the end of the day.
Insider Tip: Research your competitors and see what they are charging for similar products on their site. Your prices should be comparable to those of direct competitors.
Research Your Shipping Costs and Options.
Getting your final product to your customers safe and sound and fulfilling their order is perhaps the most essential part of a successful online transaction.
Many online stores opt to pass off the cost of shipping onto their customers. While this is one way to go about it, it's important to note that shipping costs have a direct correlation with customers abandoning their order and you losing that sale. 44% of online shoppers say that they have opted out of purchasing something online due to the high costs of shipping and handling services.
To compensate for this, there are some options you can consider when determining how to account for the cost of shipping.
Offer free shipping on all orders, to all locations.
Offer free shipping and up your product pricing to cover the cost.
Offer free shipping for orders that meet a certain dollar amount.
Offer a flat shipping fee.
Find Your Perfect Ecommerce Website Builder
There are two paths you can take when it comes to starting your online ecommerce business. The first is to use a marketplace like Etsy, Amazon, or eBay to sell your products. The other option is to build your own ecommerce website with a website and brand that are fully owned and operated by you.
Ecommerce software makes it easy for anyone to list their products, set prices, and add a shopping cart to their site. The software makes the process quick and easy for you, for while ensuring a great customer experience. This allows you to focus your time and energy on selling.
Ecommerce accounts for 14.3% of all retail sales in 2018 which estimates to a $517B business. Meanwhile online shopping is grew 15.5% in the first three quarters of 2018. There's never been a better time to launch an online business or start an ecommerce store.
The fastest, easiest, and most affordable way to build an online storefront is by utilizing an established ecommerce platform.
Our top three choices for your ecommerce website are Shopify, Wix, and BigCommerce.
So, what's the difference between online store builders and ecommerce website builders?
In reality, it's just a trick question. Shopify, Wix and BigCommerce are 'ecommerce website builders' and 'online store builders'. These terms are interchangeable and are describing the same thing: online platforms that help you create an online store.
Pick a Business Name, Domain Name, and Brand.
This part where you get to be a little creative, a little bit innovative, and set the scene for the brand you're building. Think about what your customers will be telling their friends and family as they show off the awesome new products they just bought. Brainstorm variations of words and phrases you'd like to use or be associated with your business. It could reflect the products you're selling or be relevant to you personally.
Be sure to research your business names and steer clear of anything that has already been copyrighted or trademarked by another business. Make sure you check and see if the domain name is available and any social media handles that you plan on using.
Build Your Ecommerce Website.
Think about the framework of your site. The pages you'll need to create and start writing the copy that will persuade would be buyers into becoming happy customers. Item descriptions, product photos, and keywords will help users find what they are looking for and know exactly what they are buying. Utilizing an ecommerce platform and selecting one of their pre-made themes will help make this process both quick and easy.
Aside from adding in all of the products you want to sell, you'll want to add in some depth to your website. Your eCommerce website development and planning should also include the following pages:
Home page: Where you can feature weekly deals and sale items.
About page: Tell them about your brand and share a brief description of what you do.
Contact or customer service page: Make sure your customers can easily reach you.
A blog: This is a great way to post updates, showcase products, share industry news, and helpful tidbits.
You will also want to think about the different aspects of your site's theme, various apps and plugin options for your ecommerce website, Google Analytics and other tracking pixels. These tools can help create the ultimate ecommerce website for your brand and help you make the most of your online business:
Follow these easy steps as you walk through setting up your site from start to finish.
Select an ecommerce template or theme
Customize your eCommerce website and utilize your brand colors, images, and fonts.
Add Your Products. (Pro Tip: Import listings from Oberlo on Shopify). Be sure to include:
Images and Videos
Descriptions, Measurements
Variations like color and size
Keywords
Categories
Related Products
Prices
Customer Testimonials, Customer Images, etc.
Set Up a Payment Method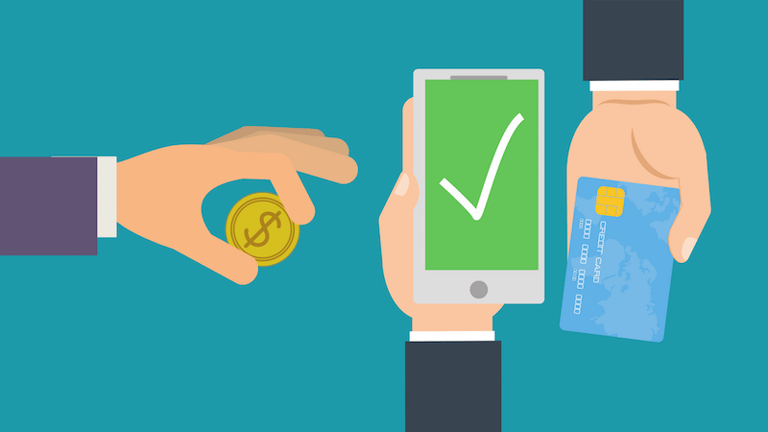 Every online store needs to have the ability to collect payments from customers. More specifically, you need to be able to accept credit card payments and the way to do this is by utilizing a merchant account.
There are many various options to choose from when deciding on which company to use in this process. Some ecommerce platforms have this functionality built in already which makes set up easy and quick. Research which option is best for you and your business. Many ecommerce business owners choose options like PayPal, Stripe, Square, Chase, BluePay, or PaySimple to accomplish their payment processing.
Secure Your website Using SSL and Install Backup Services
While building your site, ensure that you backup your site periodically, and utilize a regular site backup service so that your hard work can be recovered if there is ever an issue with your website or service provider.
You will also want to ensure that you install an SSL certificate. These certificates put the familiar green lock you see next to URLs when you're doing your own online shopping. This keeps your customer's information private and gives them peace of mind knowing that they are shopping on a reputable site.
Savvy customers know better than to hand over their private payment information to just anybody. An SSL certificate encrypts the sensitive information that gets shared on your site when someone makes a purchase. It keeps hackers from stealing credit card information and ensures that you're doing your part to fight cybercriminals from taking advantage of you and your customers.
Preview, Test And Publish Your Online Store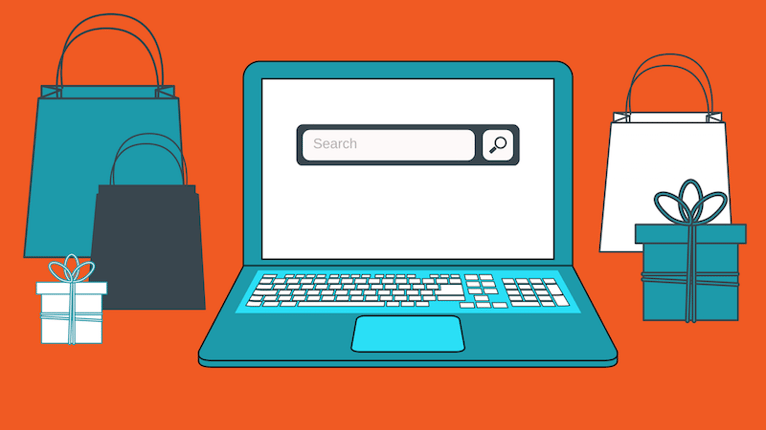 Guide to testing Ecommerce websites
Effective testing of ecommerce sites will require knowledge of web testing techniques and your specific ecommerce domain; however, many ecommerce platforms share a common theme and structure.
Homepage
Search Results
Product Details
Order Form
Order Confirmation
Login Form Page and Accounts Pages
Any ecommerce website can have a variety of other pages, but these outline the main customer journey from start to finish. Focus your first round of testing on the entire buyer journey and position yourself to look at the experience from the customer's perspective.
A standard buyer's journey starts at the homepage, (or a product-specific landing page), searching for a specific product, reviewing the product, adding the item(s) to a shopping cart, filling out order details including payment and shipping information and then submitting their final order.
Now, let's go over a few ways to test out your store before it goes live for the whole world to see. Use this guide to start testing your ecommerce website.
Step 1: Test Out Your Shopping Cart
The most used feature of any ecommerce site is the shopping cart. It's what allows your customers to select one or more items, store them, and purchase them all at once.
Most sites now have "intelligent" shopping carts that remember items that were added, removed, or accessed from another device.
Typically, cookies are used to store cart data and if there is an active user account that has been logged into, a session ID can be saved in the database. Here are some simple ways to test the basic functionality of your shopping cart and ensure that it works smoothing for your customer's buying experience.
Add a single item to the cart – verify that the cart is updated with the item and that the correct name, image, and price are displayed.
Increase the quantity of that item from the cart – the price should be updated to reflect the correct total.
Add the same item multiple times – when you do this, there should be only one item in the cart, but the quantity should update to reflect the number of additions and the total price should update to reflect the sum of the price of each item.
Add multiple items of various types – For each different item added, you should see a corresponding name, image, and price and total price of all items.
Remove items from the cart – the cart should update showing the existing items in the cart, total price should reflect the new total.
Remove all items from the cart – cart balance should be zero, no items should be displayed in the cart.
Click on an item in the cart – we should be able to see more information about the product we just clicked either as a popup or redirect to the product page.
Add item(s) to the cart, close the browser and reopen the same site – ideally, the cart should still hold your items, however, this feature depends on the requirements on how the cart should behave.
Coupons – you will need to check that the price of the cart is discounted when a coupon is applied and not discounted when an invalid or expired coupon is used.
Step 2: Test your Search Form, Sorting, Filters, and Pagination
The search field is typically present on multiple pages to allow customers to search for things they're looking for wherever they happen to be on the site. Make sure that you test the search function on each page that it appears unless it displayed in a header or footer where the code is simply being reused in multiple places.
Ensure that when searching for a specific product, you are redirected to a Search Results Page (SRP) with all the relevant items appearing correctly for the keyword or term that was input. Check for the following during your assessment of the SRP.
Relevant products are displayed and are related to what was searched for.
Product information is correct. The products should display an image, name, price and maybe customer ratings and number of reviews.
The number of products per page is accurate. Be sure to check that the number of products per page matches the requirement.
Pagination should function accordingly. Be sure to check that all items on the next page are different to the previous page, i.e. no duplicates
Sorting feature is accurate. There could be four to five options to select from a drop-down menu. Sorting is usually single-select, i.e. you can sort by one parameter only.
Sorting and Pagination work simultaneously, when there are products in multiple pages when you sort by a parameter, the sort order should remain as you paginate, or more products loaded.
Filtering parameters, unlike sort options, filter options are multi-select, that is you can filter by multiple parameters. It is a good idea to explore single filters and multi-filter options.
Filtering and Pagination work simultaneously. Again, this is important, when you filter in one page, ideally, as we paginate you would want the filter to be applied throughout.
Sorting and Filtering is an important test to run. Do this by running both the sorting and filtering options together, i.e. filter the price and then sort by price high-to-low or the other way around.
Sorting, Filtering, and Pagination finally, check out a combination of all three. This is checking that when both sort and filter have been applied, they remain as you paginate or more products are loaded.
Step 3: Create an Account and Login
Some ecommerce platforms allow you to check out as a guest, without creating a user account, and after the order is placed the customer is given an option to create their account.
When an account is created, the user can log in at any stage during a purchasing journey. It is important that you test all these variations along the buyer journey when testing ecommerce websites.
Purchase an item as a guest If your site allows guest checkout, and test that you can purchase an item without having to create an account.
Existing and new accounts try to purchase an item with an existing account and with a newly created account.
Create an account and log in before purchase, this is to test that the item you purchase gets added and connected to the correct account. Also, you should not be prompted to log in again after you have already been logged into your account.
Login redirects need to be verified to check the behavior of every login feature on different pages. Some sites redirect the user back to the same page where they clicked the login link and some sites redirect the user to the "account" pages. This should be tested thoroughly for the best user experience.
Login sessions should keep you logged in. When you log in, check that you stay logged in as you browse products. Also, you need to test the behavior when the user doesn't interact with the site for some time. Will the session expire after a period of time? Make sure the user has actually been logged out after the session times out.
Login and Logout after you are logged in, log out and make sure you are logged out and that you cannot access any of the account's pages.
Step 4: Check Your Payments
Obviously, payments are an essential part of testing any ecommerce website. After all, this is what allows users to purchase their items immediately online.
Payment types of various kinds should all be tested, i.e. Credit Card, Paypal, Bank Transfers, Instalments, etc.
Card Details Storage should be checked to see if the site stores the customer's credit card details? If so, are they securely stored? Is it PCI compliant?
Step 5: Post-Purchase Workflow
After a customer places an order, what happens next? There are many different actions that a buyer can do related to their purchase. Testing all possible post-purchase functionality is an important aspect of testing ecommerce websites. The following suggestions are a great start for testing what could happen after a purchase is made.
Cancel the order or change the quantity of the order
Review your recent order and history of purchased items
Changes to the account, such as billing address, shipping address, password, profile information such as name, email address and even deleting an account.
Testing ecommerce websites can be challenging and time-consuming and can even require a fair amount of skill. There are a lot more functionalities that can be tested as part of testing ecommerce websites such as:
Product carousels and recommended products.
Correct display of information on the product details page which will typically contain a lot of content.
Database of products and testing how the data is modified after an item is purchased.
Warehouse System research and verification to see how the warehouse or third-party gets notified when an order is placed.
Contacting the customer, confirmation emails, contents of the email, returns, complaints, etc.
Begin Promoting Your Ecommerce Website
Once your site goes live it's time to implement your marketing strategy. Content (inbound) marketing, social media, and paid promotions are excellent ways to drive traffic to your store, gain traction, and start making your first online sales.
Whether your eCommerce website is already built, in progress, or not even started, it's important to keep the end goal in mind: increasing revenue!
If you're struggling to see revenue from your website, it's time you implement an eCommerce conversion rate optimization process that will help you improve conversions and online revenue today. Download your free ECommerce CRO Guide to learn everything you need to know to implement an effective CRO process for your eCommerce brand.