Malta Development is a home development company which has been operating in New York since 1988. When Campaign Creators was first introduced to them in 2013, the company was celebrating its 25th anniversary, and it was clear that they were falling behind on their marketing strategy.
This blog post is part of "Your Definitive Guide to Lead Nurturing" blog series.
The Challenge
With an antiquated site, no inbound content, and no investment in any kind of social media, Malta Development needed a modernized marketing approach to boost their sales. The company website included only the most basic elements, such as simple static pages, company information, and a few visuals.
Our Solution: Build the Site, Build the Funnel
Working together, we were able to revamp the company image and gradually integrate them into HubSpot. When Campaign Creators began the partnership in December of 2013, we initially utilized HubSpot's basic marketing tools while re-building Malta's website through WordPress. Refraining from paid advertising, we focused on creating blogs, backlinking, promoting social media activity, and building a content base in general.
Read up on some stats about inbound marketing to understand just how effective this strategy can be.
After creating several hundred blogs and social media posts across various platforms, we decided to re-build the site once again in August 2016. This time, we utilized the HubSpot COS and upgraded Malta to marketing automation with HubSpot Pro. We applied our proprietary technology toward the lead nurturing process, and determined that the company had a long sales cycle.
With this in mind, a three-step nurturing funnel (optimized to 4 steps in 2017) was created, involving search engine optimization and a paid social media and search engine presence to drive top-of-the-funnel activity. Messages were lengthened to accommodate for the long sales cycle to more effectively extract data.
Check out some examples from their funnel: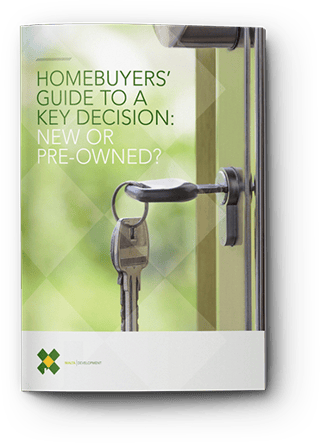 Additionally, we emphasized the educational elements of the site along with accessibility to a lot of media, like video, pictures, and 360-degree virtual tours. All of this content was free, but was leveraged with the inclusion of occasional landing page questions that added prospect information in their database. This alpha funnel launched in November 2016.
The Results
Prior to the initial redesign of Malta's website, they were generating between 200 and 300 unique visits on a monthly basis. From December 2013, during which we tracked 338 monthly visits, the website grew to 951 visits by the same time the following year, and 1,500 in the year after. Upon re-relaunching the website in August of 2016, we observed 5,000 total visits within the next month.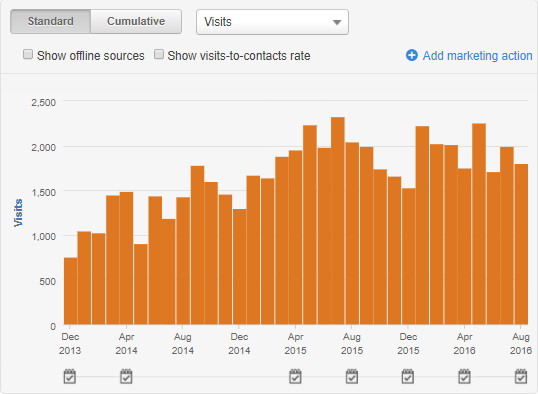 With a holistic digital and social media presence, Malta currently receives between 5,000 and 6,000 visitors a month. Meanwhile, our alpha funnel was able to generate 134 sales qualified leads in a 3-month period.
Malta Development later handed us an even more challenging task - rewarming leads in their database who had gone dark. We employed a 21 email drip series that successfully rewarmed 8.73% of these leads for a total of 230 leads!
If (as a conservative estimate) our strategy has accounted for even 10% of sales, we have assisted in around 1.2 million dollars in sales for the company. This amounts to around a 500% return on investment! Campaign Creators has essentially provided the company with a customized solution by building a highly efficient inbound marketing ecosystem.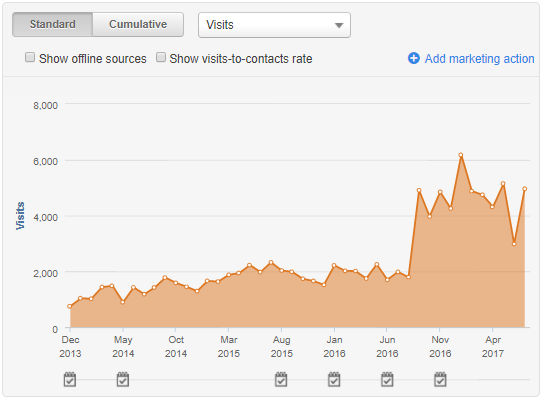 What did this mean for lead generation? The following is a quick view of our total impact:
From December 2013- August 2016 Malta generated 185 leads
From September 2016- July 2017 Malta generated

577 Leads!
Interestingly, in addition to standard metrics reports, we were recently able to hear about our impact from Malta first-hand. This year, our annual contract renewal process created a gap of two weeks during which we temporarily ceased providing our services to the company.
Ten days into this inactive period, Malta called us inquiring why their metrics had dipped considerably. After an assessment, we concluded that the lapse in our services had brought new client activity to a virtual halt!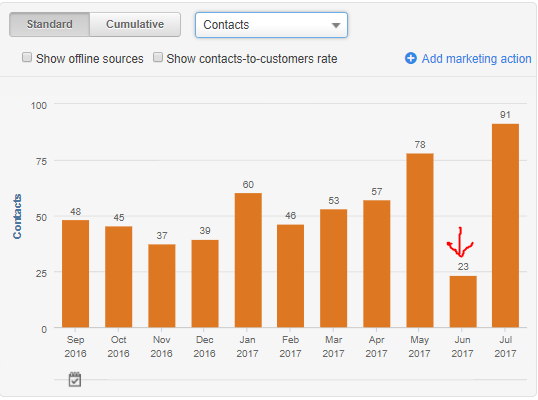 We were thus indirectly able to prove the value of our strategy to the client.
Play the video below to hear our CEO, Bob Afsari, tell the Malta Development Inbound growth story.
A good marketing strategy starts with a strong lead generation campaign. Are you ready to get started? Then check out our Intro to Lead Generation, a free guide you can download right here. It comes with a bonus "Campaign Worksheet" to help you get started with your very first lead generation campaign.