Introducing your Analytics All-star!
Tammy Duggan-Herd, Ph.D. is a psychology researcher turned marketer. After attaining her Ph.D. in Applied Social Psychology, she gravitated towards digital marketing because of its data-driven approach.

Tammy utilizes her understanding of consumer behavior, and extensive training in statistical analysis and research methods to lead the marketing and website strategy for her marketing agency Campaign Creators.
So join your analytics all-star Tammy at our upcoming workshop, where she will use HubSpot's Reporting and Analytics tools to show you how to asses your marketing performance and prove ROI.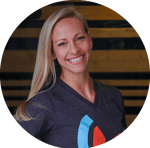 Register Today