Introducing Your ECommerce Experts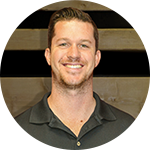 Sean Farias | Director of Account Strategy, Campaign Creators
For the past 7 years, Sean has helped a number of eCommerce companies improve their website traffic and conversions on a variety of platforms, including Shopify, Magento, BigCommerce, WooCommerce, and HubSpot. His most exciting project to date has been delivering a conversion-focused website for Get Air Trampoline Parks and launching a fully customized party booking engine for them. After only 5 months of launching their new website, their eCommerce conversion rate increased by 227%, increasing the company's year over year revenue by 25%. Sean is excited to share with you the top mistakes eCommerce websites are making and how to best address them to improve conversion rates.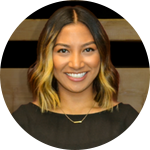 Kara Susvilla | Marketing Associate, Campaign Creators
Kara began her digital marketing journey delivering campaigns for clients, but now leads the agency's internal marketing efforts to bring in new leads and clients, using free education and strategic campaigns. Kara is the host of Campaign Creator's video series, The Ecommerce Marketer and Barketer, where she enjoys sharing eCommerce marketing tips & strategies for marketers (and dog lovers!). She can't wait to share her insights on key components that make a great online buying experience in 2020.
Watch Now