Introducing your ECom-Email-Experts!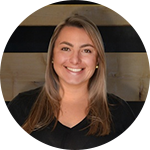 Marianne Dawson | Marketing Strategist, Campaign Creators
Marianne is the Lead Marketing Strategist at Campaign Creators, where you can find her providing strategic marketing campaigns to clients, executing those campaigns in HubSpot, and even assisting in business development activities for Campaign Creators. She has been in the marketing industry for 10 years and has worked with clients from all kinds of industries, especially eCommerce. Marianne has been working in the HubSpot platform for about 6 years and is excited to walk you through creating eCommerce email campaigns in HubSpot!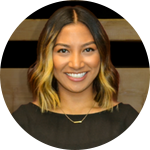 Kara Susvilla | Marketing Associate, Campaign Creators
Kara is on a mission to generate and nurture leads for her marketing agency using free education and strategic lead nurturing campaigns. She's an advocate for the inbound marketing approach and has worked on multichannel campaigns that include content creation, website optimization, email marketing, and more. Kara is the host of Campaign Creator's newest video series, The ECommerce Marketer and Barketer, where she shares weekly eCommerce marketing tips & strategies for marketers (and dog lovers!), and she can't wait to share her insights into choosing the best email campaigns based on your goals.
Watch Now